Learn More About magicmadhouse.co.uk

Magic Madhouse are the UK's biggest and best online Magic: The Gathering store, having huge collections and a massive range of single cards, accessories and sealed product at highly competitive prices. Their first priority is to provide a great customer service. The store has been selling great high quality products to the customers since years and have been gaining a positive reputation among the fans. They understand the emotions and sentiments of a fandom and hence deal with customers in a very appropriate manner. They aim to provide professional services and deliver orders on time without any extra issues. The store has a wide collection of products in various categories.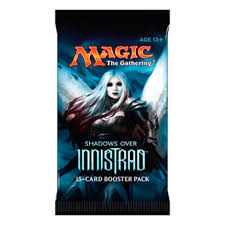 There are different categories of cards depending upon their conditions. A card in Mint / Near Mint condition will have no more than very minor wear, or may have a minor nick along one edge of the card. A card in an Excellent condition will show signs of minor play. A card in this condition may exhibit one or more of the following:
Very small marks on the sides of card
Light wear around one or more edges of the card
Minor corner wear
Minor surface scratches
Small binder bending
Foils - minor clouding
A card in Good condition will show more significant wear. A card in this condition may exhibit one or more of the following:
Whitening around multiple sides
Fading/whitening of front and/or back surface of the card
Shuffling marks/creases at the edges of the card
Distinct corner wear
Moderate binder bending
Clearly visible surface scratches
Minor creasing
Minor inking
Very minor water damage
Foils - major clouding
A card in Heavily Played Condition is a card that shows more significant wear or damage, and will not generally be sold on our website. A card in this condition may exhibit one or more of the following:
Major Inking
Physical Damage (minor tearing or holes)
Heavy corner wear
Major front or back whitening
Creases
Major water damage
Writing on the front or back of the card
Major shuffle creases
Cards with very obvious surface damage, minor indentations etc
Heavy, consistent, border wear
Magic Mad House has a very good delivering service which accommodates the customers according to their time and commitments. Hence they provide different ways of delivery.
Standard Delivery (1-3 day service) with free delivery on orders over 20 GBP.
Economy Delivery (2-5 day service)
Express Delivery (next day service)
Saturday Delivery (delivered on Saturday)
In case you are not pleased with your order, you can return it in the original seal within 14 days of delivery by contacting our customer service and availing our returns policy.
Visit our website for more details and see what Magic Madhouse has to offer for your favourite card game.https://www.magicmadhouse.co.uk/