Learn More About mabelslabels.com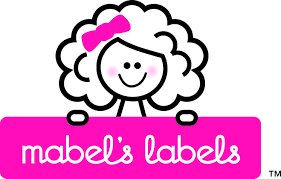 Being a parent can get confusing. Children take their items, clothes, sports goods, and more to school or functions and get their items confused or lost in the abyss that is childhood. Four amazing women saw this problem and decided to fix it, with an amazing business that is just as much about functionality as it is about fun. Mabel's Labels solved a problem, made a statement, and is changing the way that parents organize their products. Mabel's Labels was born from a need and gap in the market. Four inspiring and passionate women were tired of their children's items getting mixed up with other children's items at parties, school, and other functions. They knew that there was a need for labels that could set their children's things a part from the pack in a new and interesting way and these four women got together and started their own label and tag company. What started off slowly quickly grew as Julie Cole, Julie Ellis, Tricia Mumby, and Cynthia Esp created their stake in the business world. At first, they simply upgraded the standard scotch-tape labels into something more uniform, personalized, and cute. Now, they have a whole line of different labels and other products that are as much about customization and personalization as they always were but with more option. Currently, Mabel's Labels offers traditional labels for telling children's items apart from others and with personalized details that speak to the child's personal tastes, wants, and desires. There are also clothing labels and bag tags, too. Combo packs are available for those that want something a bit more and want to incorporate variety into their home and school goods. And, no business would be complete without special holiday labels and Mabel's Labels has those, too!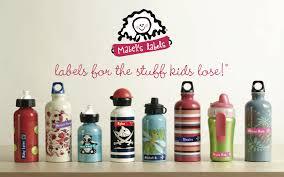 Mabel's Labels prides itself on making quality and durable labels for moms and dads everywhere. They want these labels to last and not just be another product to toss on a shelf and never use. They are the market-leaders in this area and for good reason. Mabel's Labels are passionate about what they offer and proud of the different products and have the awards to prove it. In 2014 the company was voted the RBC Women Entrepreneur Award for Excellence in Entrepreneurship an amazing fete for a company so young. Further, they were ranked in numerous different "businesses to watch" lists and have received other amazing accolades along the way. Mabel's Labels, however, is not just focused on what their products can do for them. They have a large and growing number of fundraising efforts as well. They will work with schools and organizations, giving back a portion of their profits to those who have helped make their business grow. Schools and nonprofits have earned thousands of dollars towards their own goals while supporting this amazing business, all at the same time. This trend is expected to continue as well. Mabel's Labels is a company that wants and craves interaction with their consumers. That is why they encourage anyone who has questions or wants to learn more to come to their site and email them with any concerns they may have. With chat available, purchasers can get real time answers to their questions and get their purchase on its way.