Learn More About lyleandscott.com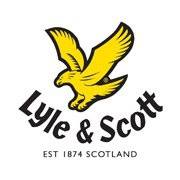 When it comes to shopping for unique, high-quality and stylish apparels, shoes, accessories, jackets, trousers, coats etc. make sure you choose Lyle & Scott for picking your preferred clothing and accessories. Lyle & Scott designs and creates some of the most stylish, fashionable, affordable and versatile range of clothing, shoes, accessories and other products for men & women. Whether you are searching for hoodies & sweatshirts or even if you need coats & jackets, Lyle & Scott have the best and the most comprehensive range of products for everyone. The store is renowned for offering impressive and fashionable shoes, accessories and apparels in lifestyle and sportswear categories. Right from Polo t-shirts to baselayers, knitwear, outerwear and fitness products & accessories, Lyle & Scott has the widest possible range of products for men and women.
Based in Scotland, Lyle & Scott has been around for over hundred and forty years now. With its years of experience, knowledge and understanding of the customer's requirements, the company has managed to serve hundreds and thousands of customers from all walks of life. The company was initially set up as a knitwear organization in Hawick in 1874 where the company largely focused on designing superior quality underwear. Between 1874 and 1926, Lyle& Scott achieved greater milestones with appropriate guidance from managing director Charles Oliver. In 1926, the company gained popularity by using its woolen skills to outerwear. Around the same time, the company managed to double its turnover within a period of two years.
In 1954, Lyle & Scott struck a deal with Christian Dior and resolved to manufacture branded cashmere. It was around this period that the company became familiar to some of the leading luxury fashion companies and department stores such as Bergdorf Goodman, Michael Kors, Yves Saint Laurent, Chanel etc. The company went on to launch its exciting and unique golf wear collection in the 1960s and instantly became a popular brand globally. Later, in 1975, Lyle & Scott was recognized and rewarded for its emphasis on craftsmanship, expertise and quality even as it was given the Royal Warrant by HRH, The Duke of Edinburgh.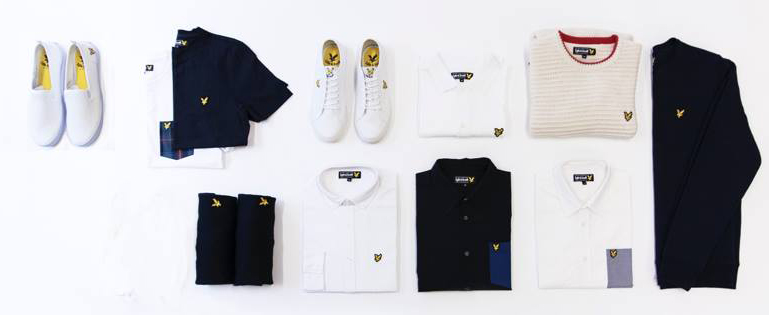 Today, the company is renowned for crafting superior quality clothing, knitwear, accessories and products that are simply remarkable and versatile in every sense. Lyle & Scott has designs, colors, prints and patterns that are tailor-made for people who search for quality, uniqueness and class in their apparels and accessories. Lyle& Scott has been the favorite brand of golfers from around the globe. The company has a wide network of retailers in some of the prominent countries across the world including Sweden, Eire, United Kingdom and the remaining Europe. In fact, Lyle & Scott also supplies in countries such as South Africa, Australia and Japan through its network of distributors and direct sales agents. The company also sells directly via their flagship store in London and eCommerce retailers to consumers in more than fifty countries around the world. Lyle & Scott offer free of cost delivery for their customers who place order above £100. In a nutshell, Lyle & Scott is the perfect brand for individuals who want their attires and accessories to be distinct, original and affordable, all at the same time.