Learn More About lovetheatre.com

Love Theatre is your one-stop shop to get West End tickets, London theatre tickets and other Off West End tickets at the best prices possible. It offers everything from all the latest news, discount offers and reviews for all the famous London theatre shows. It is a unit of The Ticket Machine Group Ltd which is owned by The Ambassador Theatre Group Ltd which is known as the World's number one among all live-theatre groups. After the company 'The Ticket Machine Group Ltd' established in 1991, it has flourished to be the most famous ticket agency in the entire UK, which used to sell over more than 750,000 tickets every year through its world class allocations. It is the official agent to book the tickets of London theatre shows and also features ticket allocations for London's major venues and most famous shows and events in London. It is a full time member of STAR, an agency which was formed in 1997 and act as a self regulatory body for the entire entertainment ticketing industry in the whole United Kingdom. Many reputable names of industry are its members. Through Love Theatre, while booking tickets you can be fully sure of its originality as Love .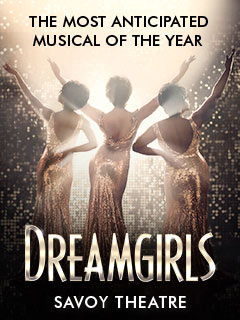 Theatre is a recognized STAR member from more than 20 years. Also, you can confirm your seat number too, at the time of reservation also. There are various categories in the theatre shows so you can choose easily where to spend your next weekend with your family like dance, comedy, drama, family theatre for kids, plays, musicals, recommended and screen to stage. There is a great list of must see theatre shows like Funny Girl, How The Other Half Loves, 1984, Nice Fish, The Book Of Mormon, Jersey Boys, Sunny Afternoon and many more which are among the most famous theatre shows of all times. There is a treat for all arts and related event lovers. Love Theatre presents you a lot of categories under art shows like arena, concert, family events, opera, ballet, dance and many more. There are a number of special offers on different famous cultural events going on in London at Love Theatre. Tickets are available for famous, art events like Impossible, Bugsy Malone, Barbu, Stomp, Macbeth, The Gruffalo, Blanc De Blanc and many more. These events are a mixture of laughter, sorrow, dance and music in a proper proportion such that you will fall in love with them for sure.
Shop tickets at great prices for the best attractions in London, which include family attractions, famous landmarks, tour, sightseeing and historic locations. Now, plan a whole day out with your family and make them see the real beauty and vividness of London with Love Theatre. It provides the prices, which you won't get from anywhere else for many London attractions. It also provides great offers on days out for the entire family. To make you save more money while your day out with your family or friends, Love Theatre also provides a great number of special offers so that you don't have to compromise for your favourite art event, drama play or musical theatre show because of the limited budget. There are many offers going on a large number of theatre plays like Funny Girl, 1984, The Book Of Mormon, Sunny Afternoon, The Spoils, Guys and Dolls and many more. Love Theater not only offers just tickets to its customers, but it has much more than that. Love Theatre provides a great number of packages having different deals in it. You can buy a champagne package in which a glass of drinks like champagne and Prosecco will be served to you. The Free dinner package will let you have a wonderful dinner with your favourite theatre play. There are other packages like meal package, drinks and show package, VIP package, show and attraction and many more. You can choose them as per your taste and budget.