Learn More About lovell-rugby.co.uk
Lovell Rugby is, as their slogan reads, the world's largest online rugby store. They are the utmost source for anything that has to do with this sport – boots, protection, off field wear, kids wear, equipment, training, and much more. They started as a store 25 years ago and moved over to online model of business in 1998. Since then they are a leading online provider of rugby sporting goods in the world.
Their website is extremely easy to use and has a large catalogue of rugby related products to offer. If you place an order on anything from their vast selection you will get a 5 pound gift voucher you can use to spend, save or use as a gift. Another cool free option is free rugby boot customization; you are able to let them know how you would like your boot to look and the people at Lovell Rugby will go out of their way to make your wish a reality. This is especially convenient if you have a friend or a family member who plays or loves rugby, as it makes an ideal gift for any occasion. Special part of the website is devoted for sales and items on special discounts, so you can immediately go and take a look if the product you need is listed in there without the need to browse the entire catalogue for cheapest prices on it. If your order is larger than 100 pounds free delivery is provided, as long as the recipient is located on the territory of United Kingdom. Delivery will arrive within couple of days, and if you are in especial hurry you can choose thei express delivery option and have it delivered quick in return for a small fee.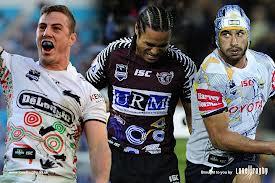 Customer service on the website is very helpful; they make sure every single request is attended to in a timely manner and with utmost efficiency. If you are not satisfied with your product, Lovell Rugby offers a quick and easy way to return it and be provided with a refund. You can return the product if no more than 28 days have passed since you made the purchase. All the items should be in the exact same condition as they were when they arrived to the buyer, with the price tag attached, unworn, wrapped in original packaging – if any of these conditions is not met the company keeps the right to refuse the return. Free exchange is available at Lovell Rugby online store; if you want to change the item you purchased for the same one in different color or size, you can. They will deliver the replacement free of cost. If you want it delivered as quickly as possible choose their express delivery option, which costs 5.99 pounds. Lovell Rugby is the ultimate online store for all your rugby equipment needs; they have every item imaginable and offer it in various sizes and colors. You can even customize your boots and create a unique, personalized piece of equipment. Their website is user friendly and well organized. Register now and keep a lookout for great deals and discounts!