Learn More About slugger.com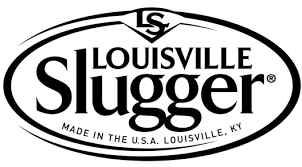 In a lot of ways, the oft-hear-off 132-year history of the Louisville Slugger baseball bat began in the talented hands of 17-year-old John A. "Bud" Hillerich. During the 1880s, Bud was working at his father's woodworking shop in Louisville Kentucky. According to legend Bud, a lover of baseball and a player himself, sneaked away from work one afternoon in 1884 to watch Louisville's major league team, the Louisville Eclipse. Bud was in the stands as the team's star, Pete Browning, mired in a hitting slump and broke his bat. Sensing an opportunity, Bud invited Browning over to his father's shop where he asked if he could make a new bat for him. With Browning at his side guiding him and giving him advice, Bud hand-crafted a new bat from a long slab of wood and Browning debuted the bat the very next day and got 3 hits.
Some 120 years have passed since Bud Hillerich crafted that very first bat for Pete Browning. Ever since that episode, Louisville Slugger has sold more than 100,000,000 bats, making it without doubt the most popular bat brand in the history of baseball. Louisville Slugger continues to dominate the game in both wood and aluminum bat categories with 60% of all Major League players using Louisville Slugger. In the past ten years, many national college baseball champions have also soared their way to the top with Louisville Slugger bats. In recent years Louisville Slugger has expanded beyond just manufacturing bats, embarking upon piloting innovations in performance technology by creating fielding and batting gloves, helmets, catcher's gear, equipment bags, training aids and accessories. In addition to on-field performance products, Louisville Slugger offers personalized, miniature, commemorative and collectible bats. Imagine if Bud Hillerich had listened to his father and continued to make butter churns. The world would have missed out on the most influential bats in the game!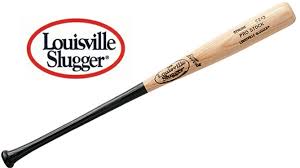 The Louisville Slugger Silver Slugger Awards are the top offensive honor in Major League Baseball. Coaches and managers of Major League teams vote for the players they feel are best suited to producers at each position in the field in both the American and National Leagues. Their choice and selection is based on a combination of offensive statistics including batting average, on-base percentage, and slugging percentage, as well as the coaches' and managers' general impressions of a player's overall offensive value. Managers and coaches are not allowed to vote for players on their own team.
Choosing the perfect bat is one of the most crucial decisions in the game. The ideal bat for you will be the one that has the correct size, weight, and length, and it will stay within your price range. Technological advancements have given today's ball players more bat options than ever before, so to find your perfect bat you will have to do some research on your own.
The weight of the bat matters: Bigger, stronger players prefer a heavier bat for maximum power. Smaller players usually benefit from a lighter bat that allows greater bat speed. To determine the right weight for you, swing a variety of bats and see how much weight feels comfortable. Length: A longer bat gives you greater reach, allowing you to hit balls on the other side of the plate. However, longer bats tend to be heavier and the extra weight could slow you down. Much like checking the weight, you need to swing bats of different lengths to decide what length best suits you. If the combination of length and weight is perfect, it will aid you reach your peak performance.
Barrel diameter: Most players 12 and under should use a 2 1/4" barrel. This is the standard barrel size for Dixie Youth and Little League baseball, although some leagues and travel teams are using larger 2 3/4" barrels. High school and college players are restricted to a maximum barrel diameter of 2 5/8". League requirements: Virtually all leagues have their own bat requirements and restrictions. For example, high school and college requirements call for BBCOR-certified bats. To avoid expensive surprises, make sure you know all league requirements before you go bat shopping.