Learn More About looking4.com
Looking4Parking is a unique parking service that is effective and helpful for the people living in UK. If you are concerned about parking your car at the airport or ship port, then do not worry as Looking4Parking is there to help you. This service is full proof that makes sure your car is parked safe until you return from your trip. The car parking areas handled by Looking4Parking are inspected and monitored so as to offer excellent customer service. There are other services such as Airport Hotels with Parking that is an active part of Looking4Parking.

Airport Hotels and Parking was established in 1980 which is quite famous in the UK. It is a family-owned business that offers airport parking and hotels to the customers who are departing from United Kingdom. The best aspect about this service is that, it has self-owned parking areas at Manchester, Gatwick and Birmingham airports. Apart from this, Airport Hotels and Parking offers parking areas at all major airports in the United Kingdom. This service also covers parking facilities at Dover and Southampton ports. At present, APH deals in offering airport hotels along with numerous other travel facilities such as car hire, travel insurance, holiday transfers and attraction tickets.
There are several benefits related toLooking4Parkingand one of them is the secure online booking feature. This website is the perfect place to make car park bookings from different airports and ports across UK. The user needs to enter the travel details and will be offered with an easy-to-read quote that includes the price details. The booking confirmation is sent to the user via email that makes this service more reliable. The user can choose between three types of parking, that is, Meet & Greet, Park & Ride and Onsite.
Meet & Greet airport parking can be counted as the most convenient method to park your car while you are departing. Looking4Parking offers a number of Meet & Greet parking options at the different airports in UK.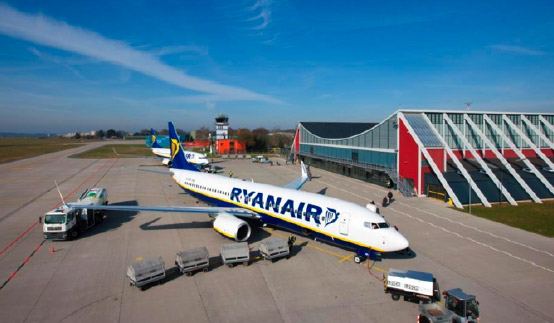 You have to drive to the airport entrance and contact the driver so as to hand over the car. Once you return back, call the driver who will usher the car back to you. The second type is called Park & Ride that is cost effective. You will have to drive your car to the nearest car park facility close to the airport. Carry your luggage and access the transfer bus service to reach the terminal building. Onsite parking is the last option that does not require any transfer of keys. You simply have to park the car at the On-Site airport parking facility and walk towards the terminal building without any hassle. If you face any issue related to your bookings, then directly connect with the customer support team. The executives are ready to handle customer queries and complaints in the best manner. You can connect with them via live chat as well. Looking4Parking is a superb airport parking service that is customer-oriented and functions in a secure environment.