Learn More About londoneye.com
London eye is an enormous Ferris wheel located in London, on the South Bank of the river Thames. Ever since 1999, the year when it was built, London Eye represents a world famous structure featured on countless post cards, art pieces, and many movies and TV series. Also known as the Millennium Wheel, this huge Ferris wheel is 135 meters tall and has a diameter of 120 meters. Ever since January of 2015 it is called Coca-Cola London Eye.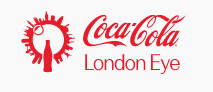 At the moment it is the tallest Ferris wheel in Europe and the second highest public viewpoint in London. The inspiration for the London Eye came from the iconic Great Wheel that took more than a 2.5 million passengers for a ride in the period between 1895 and 1906. London Eye was constructed by a team of architects and engineers which included Frank Anatole, Nic Bailey, Steve Chilton, Malcolm Cook, Mark Sparrowhawk, Julia Barfield and David Marks. The wheel has 32 sealed passenger capsules, and each of them is capable of carrying up to 25 people. Seating is provided but not mandatory in these huge, capsules, and many passengers choose to walk around and enjoy the spectacular view from positions up-close to the windows. London Eye needs half an hour to complete a circle, and usually does not stop to admit passengers since it revolves slow enough for people to walk in one of the capsules. It does stop in case of disabled of elderly passengers who need time to get in or get out of the capsules.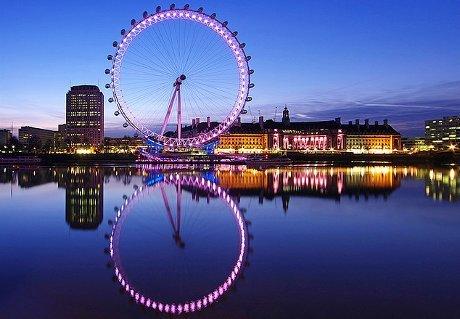 London Eye offers a large selection of events as well. If you want to enjoy some privacy while circling high above London, you can book a capsule for up to 25 people. Along with the comfort of a private ride you can arrange a variety of champagnes and canapes, wine and finger food or other catering options. Ideal opportunities for this option would be pre-dinner drinks, company team-building event and special occasions with your loved ones, among many others. Exclusive deal is available for your wedding too! London Eye will provide you with a flower decorated private capsule, and take you for two spins – one for the ceremony and the other for spectacular celebration along with top tier champagne and food choices. You can relax and enjoy, knowing that their elite team of wedding planners took care of every detail meticulously. Group Christmas and New Year celebrations are available for booking too; you can spend an unforgivable night in a capsule reserved just for you and your group of friends, family or co-workers . If you really want to experience the London Eye to its fullest book a Dinner at 135. A special capsule will be open for hours for you and up to 7 of your friends or family members. London Eye is a symbol of London you just have to visit when you visit the British capital! If you live there then you already know that London Eye represents a unique experience, one that demands to be lived through again.