Learn More About logees.com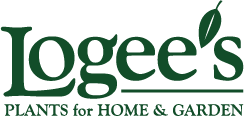 Flowers, plants and other natural beauties on the planet are always eye captivating, no wonder, no one has ever been able to ignore them. Nature has heavily endowed the Earth with beautiful creations in the form of colorful, vibrant and various styles and sizes of flowers. William D. Logee was one among all who was quite impressed with the beauty and wanted to indulge himself into the same as his profession. It was in the year 1892 in Danielson, Connecticut when Logee's Greenhouses initiated. The man started the brand as a cut flower business and soon fell in love with tropical and unusual plants. And today owns a wide range of Fruiting, Rare, and Tropical Plants. He has brought various people and plants from distinctive backgrounds together to experience the joy of gardening. The year 1900 has been considered as one of the main milestones in the glorious history of Logee. He bought a small Ponderosa Lemon tree from a Philadelphian grower. The plant is also known as the "American Wonder Lemon", for its distinctive feature of producing 5-pound size of the fruit. The must have tree underwent shipment via train, then carried by a horse and buggy and was directly planted in the original greenhouse. The greenhouse afterward was named as the Lemon Tree House, and the tree still stands today and is reliably offering 5-pound lemons every year without fail. Seeing his father, William's eldest son, Ernest Logee, made horticulture as his area of interest and started growing tropical plants in containers which are easily accessible to anyone living anywhere. His main interests were focused around the unusual form of Begonias, and so he started hybridizing them. He was then recognized as one of the original founders of the American Begonia Society. His interests extended to Semperflorens as well as Rex begonias. Some of his hybridized begonias are Lucy Locket, Mother Goose, Pied Piper, Goldilocks, and Pistachio. On a frequent basis, Ernest Logee's, which are brought back into production.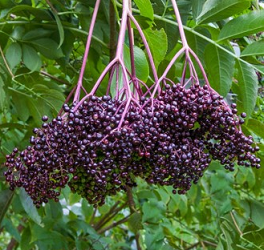 The founder, William Logee passed away in 1952, since then, his daughter, Joy Logee Martin and her husband, Ernest Martin (who is a horticulturist) became Logee's Greenhouses next generation owners. Joy centered towards geraniums and herbs while keeping her brother's legacy of Begonias alive. In the mid-1900s, Logee's got renowned as a supplier of begonias, scented geraniums, and various other unusual tropical plants and herbs. In 1930s, the first catalog came out portraying a gorgeous collection of herbs, geraniums, and begonias which marked the beginning of very crude catalogs. Later, his eldest son's first wife, Tovah Martin also joined Logee during the early part of her career and now stands as a well-known horticultural author and garden editor. Byron Martin, her second son, continued at Logee's and decided to turn Logee's Greenhouses into a retail place rather than opening for only visits for the natural and unusual plants and was instrumental in searching new plant materials. With continuous growth in business, Byron developed more greenhouses and owned two propagation houses. The energy crisis hit in the 70's helped him as he opted to build a passive solar greenhouse to use nature's energy. Today, the brand is a renowned name for Tropical Container Plants for Home and Garden. The company has its books on the plantations and growing fruits from various plants. Logee is proud of providing healthy, robust plants for home and gardens and sells various different sizes of potted plants on the website. The brand today owns a number of various plants and herbs, natural and unusual and is selling proudly to all the garden lovers, keeps updating its social media links with the latest findings and researches and brings new improvements in the ways of planting and gardening.