Learn More About litecraft.co.uk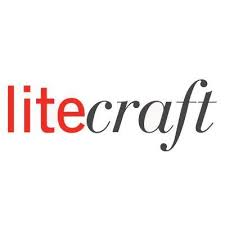 Every living space needs lighting indoors. Homes, schools, offices, halls etc all need lights to bring the necessary ambiance for the people inside. Lamps, chandeliers, overhead lights etc have all been common fixtures for many decades. Today, its all about creativity and innovation to not only make indoors light up with less energy but also do it style and class that mixes the old school with the new school. Litecraft is just the company you need to make your interior lights stand out from the rest.
We started as a lighting company in 1949 just out of Manchester and today are among the top innovators and specialists in interior lighting across the UK. We constantly mix and mould designs for our lighting products to meet the consumer demands of today and exceed them in the future too. Lamps of all sizes, chandeliers, overhead lights, floor lights, spot lamps, LED lights, children's lighting, lighting accessories, and bulbs of all types like incandescent, fluorescent, halogen etc are found among our vast inventory. We have also expanded into some tasty home décor as well with stylish bed linens, cushions, throws, and curtains too for making your home look even better than before. Such a vast collection is there for the taking at some very affordable prices and unmatched sales too. Sourcing traditional designs together with new ideas and inspirations we pride ourselves with bringing you the best in lighting design. Our in-house design and buying team work nonstop to bring you the best in lighting, sourcing top quality products and designs inspired by the latest interior trends. Our designs are then produced together with our partner factories around the world. So give it a shot won't you?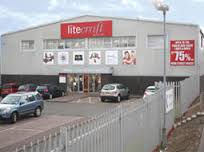 Just register a free account on the Litecraft website, see all our products and services based on type, brand, colour, and price etc, place your order, and pay for it safely and securely through any major credit card. Newly registered users can avail our various exclusive deals and discounts for their first buy on our website. We offer fast and free standard UK wide deliveries on all orders excluding bulbs that delivers within 1-2 days of order. Those wanting our items even earlier can choose the express next-day delivery with an order before 4pm and we even deliver orders to multiple addresses too. Delivery times for some parts of Scotland and Northern Ireland may vary. Litecraft delivers many EU member countries like Republic of Ireland, Germany, France, Austria, Spain, Greece etc with varying delivery charges and times. In case you are not satisfied with your order, you can avail our 14 days returns policy (UK orders only) by contact us within the specified period with your order details and give the reason for your returns so that we can authorise your return to us undamaged and in their original packing.
We also value our customers immensely and are always here to help in whatever way we can regarding our goods and services. Do not hesitate to contact us the moment you have an issue or a query, and we will happily facilitate you every time to ensure you are kept satisfied and happy with what we have. You won't get such a service anywhere else for the best lighting solutions out there on the market. Just visit our website for more details.http://www.litecraft.co.uk/