Learn More About lifeisgood.com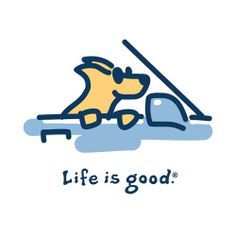 Life is Good is a special brand that works for a cause. The brand has been active since many years and offers a large variety of clothing goods and other accessories for men, women and kids. What is the purpose? The 10% amount from the profit made by Life is Good is donated to the kids in need. The history of the company is quite interesting. Bert and John Jacobs planned on starting a business which was always backed up by their mother. Art was their field of interest which they later utilized to earn a living. The brothers started designing T-Shirts that were quite fascinating. They sold them in the college dorms and streets. East Coast was the main hub where the Jacob brothers spread their market for printed clothes. It was during one of the highway conversations where the discussion related to negative news popped the idea for the brand name 'Life is Good'. These three words grew quite popular and the company started receiving mails from optimists who shared their ideas about life and things that made them happy.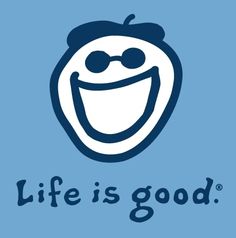 You can check out this vibrant and inspiring brand that offers quality clothing goods that are made from the finest fabrics. Life is Good shopping portal offers different items for men & women. The collection includes graphic tees which are quite popular among the active customers. Moreover, there are bottoms, sleepwear and hats which are available in numerous designs. The sweatshirt collection at Life is Good must be checked out which is offered in a number of colors. What is the best part about Life is Good? This website allows the users to customize their tees and other wardrobe items with quotes and phrases of their choice. This service is not that common and makes Life is Good a valued shopping destination. The accessories offered at Life is Good has flip flops, socks, slippers, scarves, bags etc. There is a kid's section offered at this online portal that has interesting goods for toddlers and small kids. Customizable home décor items are also offered at this portal that includes wall part, kitchen goods and even pet supplies. You will be stunned to know that, at Life is Good there are cards and stationery goods which are full of colors and designs. This is a multi-utility shopping destination which also has drink ware, tire covers and even phone covers.
Life is Good Kids Foundation manages The Playmaker Initiative that focuses on supporting men & women who wish to help children suffering from early childhood trauma. Life is Good offers personal as well as professional development resources which directly assist candidates to build life-changing and healing relationships with the children. The initiative is aimed at treating the most vulnerable children who seek supreme care. This support has been extended to over 5,000 professionals that include teachers, counselors, social and youth workers along with child life specialists. To know more about the website and the products offered you can contact the customer support team.