Learn More About lids.com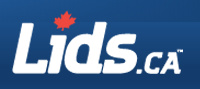 Sports are one of the main activities that people are engaged into, either playing themselves or by watching it. Football, cricket, basketball, tennis and many more matches have become the reasons for switching on the television screen in many homes. And no wonder with this great fan base and popularity, sports teams, and their members need to upgrade themselves all the time with not only their performance but also what they wear. So sports apparels, accessories, and other sports gears are in the fashion today, which is specially designed for the sports teams. The LIDS Sports Group is a sports apparel and accessories group which is operating within Hat World, Inc. The company comprises of the LIDS retail head wear stores, the LIDS Locker Room Specialty fan retail chain, the LIDS Clubhouse retail stores, and the Internet businesses. The LIDS retail head wear stores (www.lids.com) provide licensed and authentic and branded head wear which are for collegiate teams, professional sports teams, and a few other Specialty fashion categories in the trendiest array of shades and styles. The LIDS Locker Room Specialty fan retail chain (www.lidslockerroom.com) is a physical store of sports head wear, novelties, apparel, and accessories which are also managed under the Sports Fan-Attic and Sports Avenue retail concepts. The LIDS Clubhouse retail stores (www.lidsclubhouse.com) manage team-specific professional sports which are played on a country basis, along with university athletics retail stores and e-commerce websites. Out of all three, LIDS and LIDS Locker Room stores also offer custom embroidery capability for special orders.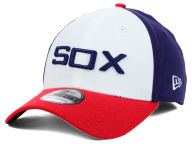 The business is being operated out of Indianapolis, Indiana and was founded in 1995. The diligence and capability of the Lids as retail businesses make up over 1,000 mall-based, airport, street level, and factory outlet locations nationwide, and in Canada and Puerto Rico. Lids sports are the best place to look for team jerseys, hoodies, toques & more sports accessories in the hottest fashions. With the upcoming sports events, Lids continue to increase its fashion apparels and accessories for sports accordingly. To exemplify, for Toronto basketball fans, the latest Raptors hats & apparel are geared up on the website. And as the Hockey season is here, the new NHL jerseys could be browsed on and for baseball fans, the MLB Shop at Lids is all set to be checked out. The various products in Lids range from cozy knits, toques, beanies & winter hats to bags and accessories like sunglasses, blankets, and wallets. It even consists of over 100 brands in the domain of sports from where it allows customers to choose their own favorite apparels and accessories to cheer up for their favorite sports. In the first five years of success, Lids managed to sell over 6000 hats during its first five years of operation. The LIDS is also serving a Foundation, a 501(c)(3) charitable organization, the foundation believes that today's youth are tomorrow's leaders. Lids mission under this foundation is to support young people in the communities, by involving them in different sports-related activities. These activities are focused on promoting active and healthy lifestyles among the youth as well as building a sense of leadership and growth opportunities for their better future. The LIDS Foundation puts its best endeavors to turn this belief into action primarily through offering resources, by letting its best in the aspects of the management of time, experience, and knowledge, finance, or materials, to those non-profit organizations whose goals and morals align with what LIDS Foundation has been set up for.