Learn More About lenskart.com

Lenskart is the most known online shopping website for eyewear in India, reaching almost every city including the metropolitans like - Mumbai, Delhi, Chennai and several others. You can choose your order from a great number of options ranging from formal eyeglasses to contact lenses including sunglasses for men and women. It provides customers with a great range of products at amazing prices and countless discounts that the company offers every day. Along with that on their website, they also have a free mobile application to download on your phone to get the best of their offers.
The company was founded in the year 2010 by an ex-Microsoft worker. The brand achieved great success by growing their business over a thousand new customers per month by combining a great online store and with uniquely designed products. The company offers number of quality products at highly affordable prices for people of almost every age group. The products are a pure definition of style at reasonable price.
Almost every one out of three people of Indian population struggles with their eyesight. Lenskart's point is to drop this number in the coming years. This can be accomplished by giving remarkable eyewear to these people at moderate costs. As a step in the same direction they are giving free eye check-ups at home and are trying to extend their services to every corner of India. You can choose from a number of styles and frames. They give you an option to select about 5 frames to choose from and they will send one of their service associates to your house to help you choose between those frames. The company provides you with free of cost shipping for your item of choice and that too without any obligation to buy. You can also return the bought product during the period of first 14 days from the date of your purchase. The company will then help you with their return payment facilities.
You can write them through their website for Customer support or directly call them through the toll-free numbers provided.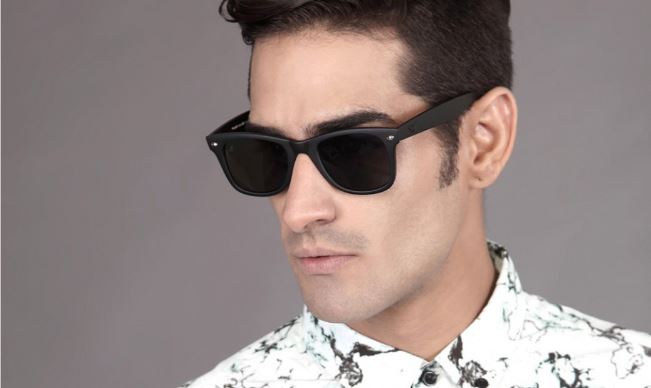 Their products:
Sunglasses: Sunglasses have become an important accessory in today's fashion loving crowd, in addition to protecting your eyes from the sun they give you an overall chic look. You can choose them by gender, brand, size and price, making it easier to get what you really want. They also offer sunglasses for kids and teenagers.
Eyeglasses: You can choose from different colours and styles for your everyday eyewear. Eyeglasses don't only help you see better, they will also make you look better. Lenskart gives you a wide range to choose from and they will get them to your home so you can try them without any obligation to buy.
Lenses: Lenskart has a great range of colours for eye lenses apart from the transparent daily wear ones. You can get new lenses every month, the customer care service of Lenskart will make sure to call you monthly to confirm your orders. You can choose the price range that suits you alongside with the types and brands.