Learn More About lastminute.com
All of us need some or the other sort of travel assistance in order to plan our trips in a peaceful and comfortable manner. In today's world, you can access the service of several online portals that help to simply your travel by offering hotels, flight booking, car rental etc. lastminute.com is one of the top companies that is popular in the travel industry. This is a flexible online portal which is rich with a number of travel facilities that can be availed under attractive rates.

This company was established by Fabio Cannavale and Marco Corradino in the year 2004. The name of the portal that time was Volagratis.com and its main function was to search for low cost flights in Italy. In 2005, the business expanded as the company started searching flights from the popular airlines and merged its operating platform with GDS technologies. The main step towards international expansion happened in 2006 when the headquarters was moved to Chiasso, Switzerland. The Bravofly brand was launched with the inclusion of local websites in France, Germany, Spain and the UK. In 2010, the company moved to add top management professionals that led to the formation of an efficient working team. Now in the year 2011, a new website was introduced that aimed at providing package holidays that was managed in a sensible manner so as to consider all the needs of the customers at affordable rates. With time, the services were also increased with the inclusion of cruises. In 2015, the company acquired the name lastminute.com which is now valued as the iconic European brand for excellent travel packages.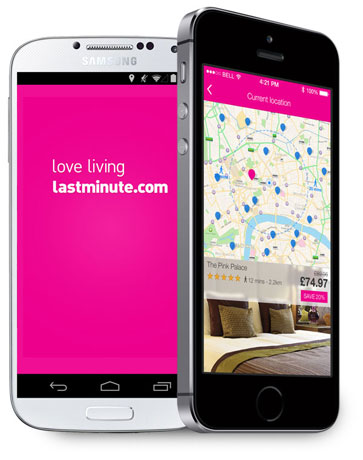 You can tag lastminute.com as an inspiring travel company which is always ready to act as a helpful source for travelers by offering them the power of technology in order to manage their trips in a simplified manner. This company believes in innovation that is utilized to make the customer's journey dolled up with interesting products and services. The interface of lastminute.com will surely keep you at ease. All the service options and facilities are offered on the main page. One can book hotels, flights, holiday packages and a lot more from lastminute.com. This is a versatile portal that will surely keep you relaxed while planning a lovely trip with friends and family. Moreover, at lastminute.com you can even plan short trips to different attractions along with theatre and spa reservations that are quite complex yet simplified for this travel genius. There are several advantages which the customer can gain from lastminute.com. The deals offered at the website have pulled a lot of customers lately which is indeed one major trait of this online travel website. City Break deals are very much admired by the users which are decent and satisfying.
You can read the blogs at the lastminute.com website so as to learn in-depth about the services as well as benefits of this travel portal. For any question or complaint, you can contact the help support team who are ready to assist you at all times.