Learn More About kitbag.com

Kitbag.com is an online sports shop. It is one of the most popular online sports retailer shops of Europe. It provides sports related footwear, appliances, clothing and also accessories. So, no matter if you are a football fan or a Rugby fan or a hockey fan, we have clothing and other things for you that could express not only you love for the team or individual but also could express support in style. Some of you just want to wear something related to sports for fashion and if that is the case, then this company can definitely be your solution.
This website is the house of many renowned brands including Nike, Puma, Adidas and many others. If you go in their website, you will see that you can shop by your favorite team. If you put the cursor on the 'shop by team' option then you can see football teams list. Just click on your team and then the website will take you to a new page where you can several sections are put at the left side. From there you can choose the category of the product. For example, if you want to buy jersey, then you can click on the 'player printed shirt' option. Then you will get lots of options and these options can be managed by your choice like according to the price or bestsellers or names. Once you select the product of your choice, click on it and then you will be able to see the detailed information. After that, select your size and quantity and then you can add the player's name, number and if wanted the badge can also be printed on the shirt. Then add this product to the basket and after that choose the checkout option. You can proceed without making an account and if you wish, you can also create an account with them.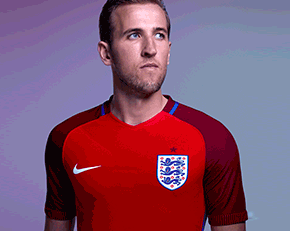 In the same way, you can also shop by player too. There is a separate section for football boots. If you put the cursor over there, you will see the types and varieties of boots. And once you decide which one you want to buy, you can click on that and follow the same procedure. If you want ot buy the goods at a lesser price then you should go into the clearance section. In the clearance section you can find clothing and other appliances at a low price. The website also has a section naming 'Euro 2016'. By clicking on this, you will see the clothing and other appliances. You can choose the one you like to show support for your team and you favorite player.
If your total order is more than sixty pounds, then the delivery is free within the United Kingdom. Some people worry about buying products online and some think that the products they buy is not authentic. But Kitbad.com assures you complete authenticity. They try work on giving their consumers their best. Most of their consumers buy form them again and again.