Learn More About kipling.com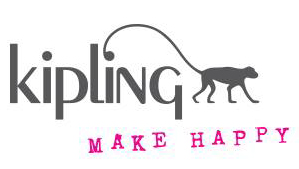 If you think bags are much more than just a piece of accessory then the Kipling range of school bags, travel bags, backpacks, wallets, handbags and accessories will definitely impress you. Kipling is a unique, high-quality and original bag & accessories providing company from United Kingdom that designs and manufactures some of the finest and widest range of products for men, women and kids. Kipling allows you to make your own style statement and is ideal for anyone who seeks comfort, luxury, style and durability in their bags.
The company came into existence in 1987 when three able and young designer friends came across a piece of nylon fabric in a handloom factory in Antwerp. That's when they resolved to launch a brand that was an exciting combination of creativity and passion. Together, they created sporty, functional and affordable range of bags as well as lifestyle accessories that are a part of many wardrobes today. Currently, the Kipling range of bags and accessories are sold in more than sixty five nation of the globe.
Drawing inspiration from the famous writer Rudyard Kipling's popular book 'The Jungle Book', which is all about fun, adventure and spirit, the trio resolved to Keep 'Kipling' as the brand name of their fresh and fabulous range of bags as well as accessories. Additionally, the three designers also wanted to add more imagination and fun to their products and resolved to use one of the characters of Rudyard Kipling's tale, 'Monkey' as their mascot. That is precisely why each of their bags and accessories features the iconic monkey mascot and is named after one of their best employees from across the globe. Today, the company also offers boxed items and collectibles consisting of exciting themes like Country Monkeys, Royal Baby Monkey etc.

The Kipling range of bags including handbags, bum bags, evening bags, backpacks, school backpacks, lunch bags, purses as well as accessories such as scarves, wallets, jewelry and sunglasses are simply class apart, stylish and innovative in every sense. The company endeavors to provide its consumers with fun and remarkable bags & accessories that are truly distinct and captivating. In 2006, Kipling collaborated with a couple of young and inspiring designers such as Cathy Pill from Belgium, Gloria Coelho from Brazil and Helen Christensen from Denmark among others to create fashionable and impressive bags and accessories for its users.
Apart from providing their users with an outstanding collection of bags and accessories, Kipling also offers them a unique opportunity to earn points with every purchase made at a Kipling store. In fact, users can also earn point by participating in their campaigns and special activities. These points can later be used to earn free and exciting gifts from the company. Individuals who choose to become a Kipling member are rewarded with free membership, 10 percent discount on the Kipling range of bags& accessories, 10 points on every pound or euro spent on purchasing a Kipling product, birthday surprises, happy presents and more. In addition to this, the company also offers free of cost returns and delivery services.