Learn More About kafkamercantile.com

Kafka was established in April 1990 by two brothers Russell and David Cameron with a vision to provide high quality men's and womenswear.the Brothers had a belief which was to supply good products with good service. Currently Kafka consists of two stores; one located at Alford state and the other located at Rosemount. Both in the Scottish granite city of Aberdeen, having unique personalities and products offered. Kafka is an online store that packs a collection of clothing, accessories, and lifestyle that aims at providing its customers with the best set of products. It offers outstanding customer services and online retreats for the like –minded individuals to shop for brands they love with the comfort and ease online shopping brings. The customer services are highly commended due to the presence of a highly knowledgeable staff and web. These happen to readily and in a friendly and passionate manner tend to assist with any queries.
Kafka has the spirit of dedication to independence and individualism. These have ensured that the store maintains its high standards amongst its customers thus making it become more valued by them.it has also helped in the drastic expansion of the stores in the recent past. Kafka has its products at cheap price. These prices have made more customers to flock online and try to purchase least some modern fashion wear. The stores also have a wider collection of both male and female allowing the customers to have a wider selection options. They also move with fashion and trending outfits that are making it one of the most growing online retail clothing stores. Customers have now been able to purchase the goods of their own using gift vouchers. These gift vouchers have helped the customers now to get access to their desired clothing line as it's more efficient. These can be done online as one can use their specific email addresses to send the voucher number and select the goods to be delivered.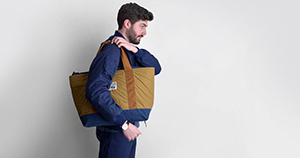 Kafka is more reliable as the goods the customers have purchased online are later delivered their doorstep. This has been one of the factors that has led to the success of Kafka clothing online stores. Most customers love to see their products reach them safe and sound as purchased and Kafka has offered them that. Kafka offers a wide variety of men clothing and accessories ranging from pair of boots, rubber shoes, leather shoes, skin creams, tee shirts, caps and even boxers. The products are high quality and the fabric used for the tee shirts is mainly cotton. Men belts are also sold here.The products range in color and this helps suit the customer's tastes and preferences. The women swear also has a wide range and is too provided in a wide colour spectrum to meet the customers' demands. Kafka has always considered the customers as the most valued asset and thus makes sure the customers get what they order online at the limited time possible. Time wasting for the customer is not a routine for Kafka online clothing shop and has tried to curb this by having its well-trained agents closer to the customers.