Learn More About kabbee.com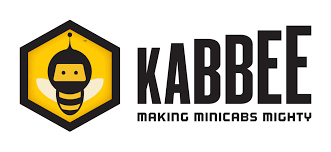 Today, online booking of taxis and private cabs has become the norm to help you reach your destination in a major city wherever you are or want to go. The coming of Uber has introduced passengers and drivers the change to give personalised transport a plus. But everyone wants to trust a reliable driver who is part of a licensed operation to pick and drop passengers. This is extremely important in London where public transit cannot always make you reach where you want to go at the shortest possible time. This is why London's famous cabs and taxis have gotten a digital and convenient makeover for all who want to go across the greatest city on Earth.
Kabbee gives you instant access to thousands of cabs from over 70 quality licensed fleets at great prices wherever you are in London. Its licensed cabs ("Private hire" or "minicabs") are vetted to give you peace of mind you will get to your destination anywhere in London safely. It gives you a simple, hassle-free solution to instantly booking and paying for a cab of your choice wherever you are in London. Pay by cash, card or set up an account for extra convenience and get extra benefits like "Cab Hunter". In case you are travelling to or from London's 4 major airports (Heathrow, Stansted, Gatwick, and Luton), Kabbee gives you the opportunity to earn double miles at a fixed price. Just book in advance and our Kabbee driver shall be there waiting for you in person at arrivals for pick up. What more can you want.
You can browse through our minicab locations and services, investor information, fleet registration, and customer service to give you what you need to go around London on your own without a problem. We are earning rave reviews and gaining a slow but steady loyal following by giving the London cabbie something bigger to be part of. Kabbee aims to bring London's classic black taxis in the fold as well as aiming to launch its services across the UK in the near future. The more people avail our services, the better we shall become and the more widespread we shall be since its founding in 2011.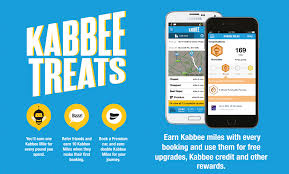 You can book your Kabbee journey on the website or you can also just download the Kabbee app on your Blackberry, Android, Windows, or iOS smartphone to get a good London cab experience you want to keep handy and worthwhile when out and about. It is easy to use and gives instant availability of drivers in your vicinity alongside rates depending on how many people are travelling with you.
We also value our customers immensely and are always here to help in whatever way we can regarding our goods and services. Do not hesitate to contact us the moment you have an issue or a query, and we will happily facilitate you every time to ensure you are kept satisfied and happy with what we have. You won't get such a service anywhere else for comparing prices before hiring your London cabbie on the go when in the big city.
For more information, visit the Kabbee official website regarding our app, its usage, and services for all Londoners to take benefit from.https://www.kabbee.com/