Learn More About judaicawebstore.com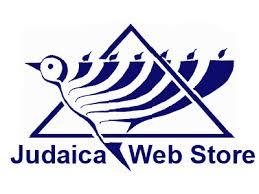 Judaica Web store is a place where you can look for souvenir items, decorations, jewelry, books, wine, cosmetics, clothing and other interesting products that will suit your style and needs. The store was founded in 2001 by JWG Ltd., and became the leading Internet market for Israeli and Jewish themed products. The main office is located at the heart of Jerusalem, Israel to ensure customer satisfaction and business stability. Judaica Web store provides clients with well-know Israeli Brands. In just a few years of operation, it is able to attract visitors who buy its products from more than 50 nations worldwide. Not only this, the products offered are very affordable and of high quality. Due to the store's usage of modern technology to reach a wide range of customers, it is able to contribute to a success in Israel's economic development and help the country reach the worldwide market. JWG Ltd. is not merely concern in making profit and revenue for the business. One of its objectives is to provide better service and customer satisfaction in order to have the best experience in using Israeli products. It also helps the disabled by coordinating with Yad Sarah, the largest voluntary organization in Israel.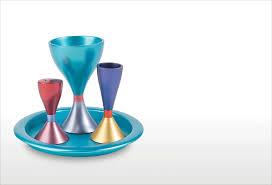 The store offers a wide variety of jewelry items such as watches, necklaces and rings. The famous Star of David is depicted in the pendant designs of the necklaces and comes in variety. For instance, Silver and Gold Filled Heart and Star of David Necklace with Pearl, Star of David: 14K Gold and Lapis Lazuli Pendant, and Hamsa: 14K Yellow Gold Filigree Necklace with Diamonds & Gemstones are some of the necklace jewelry items to choose from. Not only this, they offer more!Decors depicting Jewish and Israeli Art also comes in different forms and variety. Candlesticks, cups, saucers and wall hangings that you only see in movies and read in the Bible are also available to provide your home with a unique Israeli touch. The colorful Yair Emanuel Anodized Aluminum Kiddush Fountain – Rainbow could entertain guests and even children after the wine that magically bubbles is poured into its fountains. The stainless steel Dorit Judaica Large Wall Hanging – Blessing for the Home with a Hebrew inscription that means "May this home be blessed with happiness, health, wealth, and peace" can bring more peace and love to your place. You may wonder what you can give to your family and friends to help them remember about the Holy Hand. Gifts and items are widely available to choose from. They come in variety like T-shirts, cream, figurines, and a packaged body treatment kit of body lotion, hand cream, foot cream, Dead Sea bath crystals and many more.There is too much to see and know about Israel and Jewish art, culture, music, designs, jewelry and other interesting products that will help you remember and honor the Holy Hand. So what are you waiting for, visit Judaica Webstore now!