Learn More About jojomamanbebe.co.uk

JoJoMamanBebe is a UK based company that sells maternity wear and baby clothing. It was founded in 1993 by Laura Tension. It has its headquarters in Newport, Wales and a design and marketing office in Battersea, London. Since its inception the company has grown to employ 400 staff across its 65 stores spread all over the United Kingdom. They have a multi-channel retail system that clients can use to buy products from them, either by mail order, online or through their physical stores. Their product range includes Maternity wear, baby clothing, nursing products and gifts and toys. They have superseded all expectations to become one of the best companies offering fashionable maternity wear setting trends that other retailers are struggling to keep up with winning numerous awards such as the 'Best Company Award' and the 'Best Children's wear Website' plus many more. Log in to their website and view the whole list of awards they have won over the years. Need of a fashionable maternity wear? Then shop at JoJoMamanBebe's website for a detailed view of the beautiful and fabulous wear. They have made it easy for customers to connect and access their product through their website. They have designed the website so that customers can navigate through it and find the product they want. They have ensured that pregnant women and new moms can get all the necessary products while comfortably resting in their homes. Through their credit card payment systems customers can use cards such as MasterCard, Visa, and American Express whenever they shop online making it convenient and accessible no matter where they are.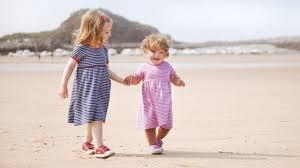 Through their website they have ensured that customers are treated with respect and all the information that is shared with them is stored securely and safe and not shared with any third party. So log in and shop safely for all the quality products that you may require. If there is a technical difficulty whenever shopping or can't find the right size then customers are advised to contact them through the contact details they have provided at their website. The customer care representatives will ensure that all queries are resolved and the customer satisfied. Take advantage of the free shipment in the UK and order for a baby clothing or a maternity wear. They will make sure that the product reaches your address in mint and crisp condition. They have also ensured that customers can track their products online when they are being delivered. Whenever a product is out of stock customers don't have to worry as their credit cards will be charged once the item is restocked and being delivered. Don't miss out on all the wonderful information from JoJoMamanBebe by subscribing to their newsletter. Get all the latest information sent directly to your email address. Also receive all the latest discounts and promotions on their products. Make sure to follow them on social media sites such as Facebook, Twitter, Google+ and Pinterest.