Learn More About johnspizza.com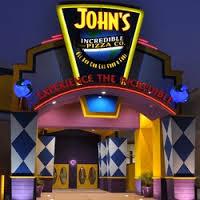 Johnspizza.com is an official website of the US based buffet restaurant and entertainment business, John's Incredible Pizza Company. As the name reflects, the company was founded in 1997 by John Parlet. The first of the restaurants was founded in Victorville, California but the restaurant chain has now established 10 more locations so far at the West Coast states of Oregon and California. The head office of the company is also situated in Rancho Santa Margarita, California. The slogan of the company is "All You Can Eat Food & Fun".What makes John's Pizza different from several other similar restaurant chains is the variety it offers to customers. It offers a unique blend of all-you-can-eat food option along with entertainment for whole family. If you are accompanied by kids, John's Pizza is one of the best options as games and theatre rooms in the restaurant can keep kids busy while parents can enjoy their meal in peace.In terms of food, the restaurant offers a buffet style format with all you can eat food & fun theme. The menu offers a lot of food choices which is designed to provide for the whole family instead of only adults. The common menu items at John Pizza include different flavors of pizza, soup, salad, breadsticks, steamed vegetables, corn, mashed potatoes, baked, fried, fried chicken, pasta and French fries. The menu also offers variety of drinks which include coffee, soft drinks, tea, hot chocolate, etc.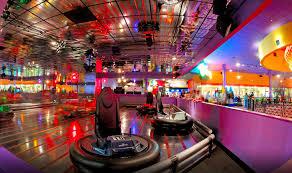 One of the most impressive features of the John's Pizza restaurants is their covered area as each of their established location is of at least 60 thousands square feet (more than a football field) with at least 5 to 6 different themed dining rooms. The themed rooms include The Veranda Room, Fusion Room, Vertical Room, Hall of Fame, Toon Time Theatre and Cabin Fever. Each room is designed with a different theme and for a different age group. For example, Toon Time Theatre is designed for families with kids as it is equipped with televisions and projection screens to play cartoons. On the other hand, Cabin Fever and The Veranda Room are more adult centric in their theme reflecting Lake Tahoe style and tropical themed dining rooms. Hall of Fame, Fusion Room and Vertical Room are also designed for young adults and older kids. Hall of Fame acts like a sports bar where you can follow games on large televisions. At Fusion Room, you can play music videos while at Vertical Room, customers can enjoy extreme sports videos on the large screens. Each of the room also offers free Wi-Fi. The alcohol option at the restaurant is limited to only wine and beer.The website only serves as the online representation of the company and to guide people to locations of the restaurants near their residence. As the restaurant chain does not offer delivery or does not take online reservations, there are no such options on the website. Customers can pay for their food through cash or credit cards. All of the restaurants are also wheel chair accessible with no outdoor seating. The restaurant chain also won the Emerging Growth Award in 2008 from the Association of Corporate Growth.