Learn More About jjill.com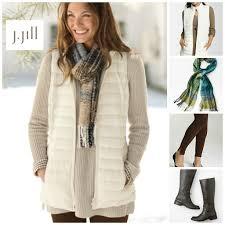 J. Jill is an online clothing dealer that caters to the fashion needs of women. The very first store of this company was opened Karl and Marianne Lipsky in the Berkshires in 1959. Showing their love and affection for their first daughter 'Jennifer', they named it 'Jennifer House'. After some period of time, this name was changed to 'Jennifer and Jill', Jill being the name of their second baby girl. In 1999, J. Jill went online to reach large masses of customers. In the same year, it inaugurated its foremost retail showrooms in Natick, MA and Providence, RI. With wide popularity of its products, the firm was able to open 123 retail stores till 2003. Since then, it has been offering clothes, accessories and footwear to make its gorgeous customers look more stylish and trendier. Tallbots, Inc. became the holding company of J. Jill in the year 2006. Talking about the recent acquisition, Tower Brook Capital Partners, an equity firm located in New York and London, acquired J. Jill in 2015. In Tilton, New Hampshire, it has its own administration center from where the products are distributed to the customers. The headquarters of the firm are located in Quincy, MA. Winning the hearts of its customers by delivering impeccable services, the firm has managed opening around 260 showrooms in different locations.The creative team of designers always strives to introduce the latest collections in the stores as well as on its online platform. The marketing experts always look forward to expand their channels and serve a larger section of the society. At J. Jill, you can explore a wide range of shirts, jackets, tanks tops, sweaters, pants, shoes & accessories, etc. under one roof at convenient prices. It certainly looks astonishing to shop so many sizzling items from a single platform.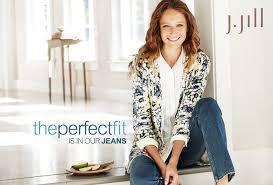 When it comes to quality, the firm ensures that the fabrics used in every outfit are of the finest quality. All you need to do is wash them gently, in order to get that brand new feel of wearing that same outfit again and again. The firm understands that the ladies vary in sizes, shapes and heights. Considering this, it has designed different 'Size Guides' for 'petite' and 'tall' women. This ultimately enables you to select the classy yet right fit for yourself. J. Jill wants its customers to have a phenomenal experience every time they shop their favorite dresses. It provides you with different options of shopping, out of which you can select the one that matches your comfort zone. Either visit your nearest store or search for a huge array of clothing and accessories online. The firm follows a simple approach of offering beautiful designs, thereby, creating an excellent combination of serenity and fashion.Surprise your loved ones with the flawless gifts! J. Jill gives you the honor to send gift cards via email or straight to their homes. Various luxurious items offered by this unique store can make the charming ladies smile endlessly. So, begin the journey of shopping from the unparalleled fashion brand and order the modish clothing, footwear and accessories at reduced prices.