Learn More About jetsetparking.com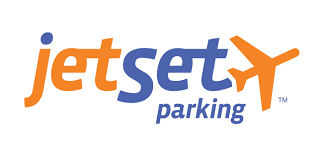 With a unique services of self-parking with youPark and valet parking with wePark, jetSet parking has made his place in the fast moving world.
youParkprovide easy way for customers to park at the airport which costs them just low price. Adding on to this, customers get complimentary shuttle service as well with in the budget.
ThroughValet weParkservice, the valet staff picks up the cars at the kiosk from the customers and then safely park them.
Within every traveler's budget, a parking of his/her own choice can be booked at any time. If the booking is made online, that can save even more time.
jetSet parking services can be utilized in Edmonton, Saskatoon and Vancouver. You can sign up and account for free and utilize the services within your budget. For customer's ease, discounts and offers are also provided as jetSet parking believes in giving best of the best quality services to its customers. One of the most essential features that jetSet parking has incorporated into his setup is the use of the online world for e-commerce and reaching out to consumers that wasn't possible before. This had made everyone's life easy by just booking online within few minutes and you get your parking ready before you reach. Various discounts are given if you book certain number of days in advance.
The proud partners of jetSet parking are:
1) EIA (Edmonton International Airport), who is well known for their efficient customer service with a big team of dedicated employees, working hard everyday to achieve their goals.
2) EE (Edmonton Eskimos), being most famous football franchise of Canadian football league, supports jetSet parking in their effectual services.
3) WestJet who provides safe and secure air travel, has collaborated with jetSet parking for better services provided to the customers.
4) The finest company, CFL Field Pass, providing special offers to the customers.
jestSet parking is foremost provider of pre-bookable parking. There is a simple idea behind it: jetSet parking provides information about the spots available to the customers and also connects them with anyone having a spare space. Most of the chances are the airport will be occupied with a great number of people but to avoid the hassle, one can make pre booking online.
jetSet parking customers find, book and pay for parking in seconds online or through an app – anytime or anywhere they need it.
Providing easy solution to the drivers by releasing their stress out of parking for over huge number of drivers present at the same time - helping them get a convenient parking, hassle-free. jetSet parking endeavor to continually offer the highest levels of customer service, guaranteeing each experience you have with jetSet parking is a great one. Attaining this has been one of the key factors that has made jetSet parking most successful.
jetSet parking features:
1) Foryouparkservices: Full security monitoring offered 24/7 including heated bus stations.
2) Forweparkservices: check-in and bag drop facility provided between the time 5:00 am and 6:00 pm without any delay or extra time. Complimentary coffee and water bottle provided as well along with a non-stop drive to the airport.
The best thing is jetSet parking also gives facilities to the disabled. Also by running up a bus, especially made for disabled, jetSet makes it easy for them to utilize the service. The bus has an intercom help button as well, so that the staff could know when the bus arrives.
Even if you're not flying with westjet, you can still avail the facility of checking in and dropping the bags. To remember where had you parked your car, jestset parking makes it easy for you by allocating slips that are situated in the shelters. Also, your vehicle's driver will also have a reminder slip in case, you get any issue, just ask your driver. Even if you forget about your booking confirmation, you just have to provide your license number or your credit card number to confirm your booking.
Overall, the site does a great job with airline travel and is highly recommended for travellers looking to save both time and money.