Learn More About jellybelly.com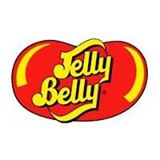 JellyBelly has its roots in 1869 when Gustav Goelitz opened a candy business in Illinois, his sons carried on the tradition of candy making from 1894. From 1898, the second generation of the Goelitz family specialized in Candy Corn and "royal buttercreams". During the 1940's ,despite sugar rationing due to World War II, the company introduced Mint Wafers into the market. In the 1960's the third and fourth generation descendants of Gustav Goelitz started cooking candies like tangerine slices, spice drops and jelly beans. In 1965 a breakthrough was achieved when the Mint Jelly Beans were infused with flavor in the centre. In 1966, Ronald Reagan wrote to the company saying that they always interspersed their meetings with a jar of jelly beans.
Through the 70's, many flavors of JellyBelly beans were introduced, including Root Beer, Green Apple, Licorice, Cream Soda, Lemon, Tangerine, Very Cherry and Grape. In 1981, 3.5 tons of JellyBelly beans were shipped for President Ronald Reagan's inauguration celebrations. In 1983 "Mr Jelly Belly", a lovable candy character, was introduced and became an instant hit. The company built its new headquarters at Fairfield, California and free public tours began soon. In 1993 JellyBelly Sours were introduced which were a novelty at that time but turned out to be an enduring favorite.

In 1996 the JellyBelly name was stamped on every jelly bean, making it a trademark. 2000 saw the influence of Harry Potter when wild flavors like dirt, Bacon and Spinach were introduced. In 2001 a second public tour was opened in Wisconsin where the JellyBelly express took its fans on an indoor ride and explained fun facts about candy, thus bringing JellyBelly even closer to the public. In 2001 the company, known beforehand by the family name Goelitz, was renamed Jelly Belly Candy Company and continues making over 100 confections. 2005 saw the debut of Sport Beans, a performance jelly bean providing carbohydrate replenishment to athletes. Soon JellyBelly introduced BeanBoozled jelly beans in 2007 with ten lookalike pairs. In 2010 JellyBelly Jelly Bean Chocolate Dips, the world's first chocolate covered jelly bean is introduced in six different flavors; Very Cherry, Orange, Strawberry, Coconut, Raspberry and Mint.
Organic JellyBelly confections and snacks are USDA certified organic, made with non-GMO ingredients, and with colors and flavors derived from natural sources. The Star Wars Collection celebrates the Force with out-of-this galaxy JellyBelly Star Wars packs featuring the iconic Darth Vader, the wise Yoda, imposing Stormtroopers and the powerful Kylo Ren. Many different confections from JellyBelly are available in the same stores where you buy the JellyBelly beans from. The Sunkist Candies burst with natural flavors and are free from artificial colors. These are gourmet pectin jell confections delighting the taste buds while remaining OU kosher, fat free, peanut free, gluten free and dairy free. The Disney Series has iconic characters like Mickey Mouse, Minnie Mouse, Donald Duck, Goofy and Pluto. You can also try the Tabasco jelly beans drenched in rich, dark chocolate and as spicy as hell. There is also the Hello Kitty Collection and Belly Flops. At MyJellyBelly.com, you can make your own personalized party favors and corporate gifts. These are also ideal for weddings, baby showers, birthdays and business gifts.