Learn More About jeanswest.com.au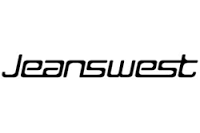 Jeanswest is an Australian company offering casual wear and denims for men and women. The company has over 200 stores operating in Australia and New Zealand. Jeanswest started in 1972 when a store was opened in Western Australia. Within a span of 12 years, 28 stores were already selling the company's products within the same region. The following years brought about expansion in other locations, including Queensland in 1985, New South Wales in 1987, Victoria in 1992, and China in 1993. After a year of the last expansion, another company, Glorious Sun, took over Jeanswest. This resulted to 150 stores in Australia and branches in New Zealand and the Middle East. The company's website acts as an online shop where customers could view the products they are interested with and purchase them immediately. The website has four main pages: jeans, men, women, and maternity. The jeans portion focuses on the jeans offered by Jeanswest. Since this is the pride of the company from the start, the types of jeans they offer are diverse. Customers may choose from these based on size, color, and price. For buyers who are sceptical about buying online because their purchases may not match their sizes well due to difference in measurements, the company has a page allotted to help individuals measure their waistlines in accordance to the measurements used by the company. If every the products purchased end up not matching the body type of the customer still, then the company has a policy allowing the return of products in over 140 stores in various countries. The jeans of Jeanswest, on the other hand, come in four colors. The customers may choose from blue, black, white, and green. The last category is helpful for consumers who are strict in terms of budget. They may have to buy a lot of Jeanswest products to buy, so this sorter will be a great aid in their decision-making.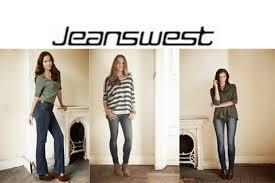 Both the men and women categories present different casual wear. For women, short sleeve tees, sleeveless tops, shirts and blouses, and long sleeve tops may be bought. Apart from the short tees and shirts for men, shorts could also be bought. Jeanswest caters to a very specific target market: pregnant women. They believe that no matter the body type is, women should remain stylish. Thus, the maternity section offers apparel created for pregnant women. The products include long sleeve and short sleeve maternity tops and maternity jeans, pants and shorts. Above all of these categories that expand consumer choices in the website, Jeanswest assures added value with free deliveries on all the products ordered online and a denim lifetime guarantee. Modern online business activities have lot influence on social media marketing. Many of them are known for their viral effects, where the product information or messages have a scope of reach beyond the imagination and the campaign expenses are comparatively very less when compared to commercial TV advertisements. To strengthen the product online presence and awareness the company is associated with all major social media sites and utilise them for business promotional activities.