Learn More About jackwills.com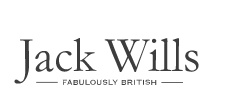 Fashion, style, and elegance are three words which are highly indispensable for one's lifestyle. The more luxurious a person's lifestyle is, the higher is his/her needs and demands of fashion. Jack Wills is one such organization which caters to such needs of men and women in its own unique style. The British clothing brand is designed to deliver best outfits in patterns and fabrics for its highly leveraged clients for their day to day use and from active weekdays to lousy weekends. The brand has an amazing collection of lounge wears which one needs for most of the time. Jack Wills is a British clothing brand, which today has its headquarters in London. It established itself in Salcombe, Devon and went successful which led it open more branches in other parts of the country. The brand delivers clothing that has got its inspiration from traditional styles of British clothing and is prioritized for its lounge wear, tailoring, and outerwear. The clothes and accessories that Jack Wills offers are of superior quality in terms of the fabric and are of premium range in its trend, innovation, and uniqueness. The products speak best for Jack Wills, the marvellous range it has to offer for both the genders is great in its own way. The collaborations with some of the Britain's foremost and longest-standing manufacturers, weavers and makers ensure that the mark of excellence Jack Wills has set stays true across the board. The British tradition and craftsmanship is the key to the fabrics and garments that it creates. Peter Williams and Robert Shaw founded the brand in 1999. The first store was opened at Salcombe, when Williams had an idea of building a premium brand that could bottle what being at a British University is all about. He even brought all the cool and amazing stuff that could complement the fashion well. The brand was a success, and thus, it introduced a second store in Fulham, London, in October the same year. As the brand continued to grow, Jack Wills stores started having associations with distinguished universities or private schools.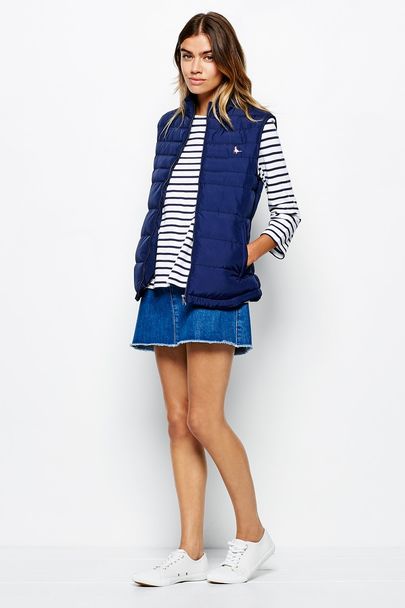 Originally, it was heavily marketed towards university students, to reflect the inspiration behind the brand, the slogan and trademark "University Outfitters" was used on a wide scale. But with wide success, the founders thought of extending the brand and thus gradually changed the "University Outfitters" slogan to "Fabulously British". Jack Wills' products are fabulous, branded and elite class products with the signature logo of a pheasant with a top hat and walking stick. Jack Wills' clothing ranges from traditional British formal wear and tailoring, such as shirts, tweed jacket, sand blazers, to more voguish and modish casual clothing like hooded tops, sweatpants, T-shirts and polo shirts. The products are designed and made in Great Britain. It also believes to nurture a number of cornerstone partnerships with renowned manufacturers, fabric makers, including Moon & Sons, Fox Brothers and Johnstons of Elgin. Each with its own illustrious history, the pillars of the innovative British field produce only the highest quality goods which are loved and preferred by all classes of men and women who love to adorn them to their offices and for the casual weekends.
The company also publishes 'Handbooks', which are released four times a year for each new season. The handbook is a printed catalogue for the brand which is their signature reflector, manifesting the campaign photoshoot alongside editorial work. Also, the products are available for the new season. Based in London, the in-house design team has a collection of unique and vintage pieces of the collection, which pay homage to three centuries of British dressing in its own celebration way. Jack Wills has also released premium products every season as part of its 'Fabulously British' collection. The fabrics are all woven in mills and factories across the UK.