Learn More About jacadi.us
Jacadi is a children fashion retailer which provides fashion and textile products to children in the French tradition. Jacadi was first opened back in 1976 and had to wait almost ten years before the first American branch was opened on the American soil in 1985 in Los Angeles CA. Jacadi plays by the philosophy of great reputation, incomparable fabrics, commitment to quality and great attention to details. This is the philosophy that has stood by this giant retailer through all this long journey since its inception in the seventies. Jacadi puts is emphasis on the 0-12 year old child by providing fashion that reflects elegance and refinement. Jacadi deals in clothing, footwear and nursery ensuring that your kid is always surrounded by Jacadi fabrics from foot to head. This ensures that your child is in great comfort and nothing can deter him/her from leading a comfortable life.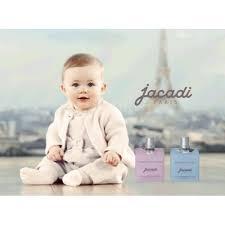 Jacadi is known to combine personal selling and online selling so as to capitalize on the benefits of technology. This was evident as this giant retailer launched its first online e-commerce site, http://www.Jacadi.us in 2010. By combining these two forms of marketing, Jacadi has been able to tap into the ever widening market. Online business is catching up in the United States and Jacadi has been able to curve itself a niche in this market. There are lots of parents who are turning to online shopping rather than drive all the way to outlets for shopping.Jacadi is the best bet for newborn and toddler fabrics. Jacadi produces soft, tender and very comfortable fabrics for your newborn (0-12 months) as well as for your toddler (6-23 months). Jacadi produces hand selected fabrics for newborns and toddlers this age to ensure that your kids are very comfortable and are engulfed in warm clothing that is best for the development of the newborn and toddler.Jacadi also specializes in clothing for your 2-12 year old children. This collection of clothes in French tradition inspired but it has been infused with a bit of contemporary style to suit children. There are also special occasion collection such as Christmas collection which is available in sophisticated and elegant designs.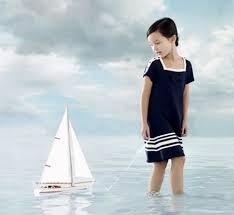 To ensure that your children grow surrounded by the highest quality clothing and footwear, Jacadi has its exclusive line of footwear with sizes ranging from 17 to 36. This exclusive line of collection comes with a unique style and focuses especially on materials as well as manufacturing techniques. This is to ensure your kid gets the best available fashionable and comfortable footwear.Jacadi understand that bringing up a child requires more than the baby's clothing and footwear. You need other types of clothing that are essential to your baby such as baby shows. This is the reason behind Jacadi set up a nursery for supply of your baby's essentials for the first few years. You can view all these essentials by login in to www.Jacadi.usJacadi believes in running a brand driven by strong values. Jacadi believes in cultivating family values by paying great attention to innocence and tenderness of childhood. Jacadi walks with your growing child all through the way applying its expertise on each stage of development. Jacadi is known for its pure and unrefined baby gifts. Don't miss out on the various gifts and offers available on Jacadi by registering for the arrival of the expected baby. This makes life easier for both the baby and the mother as shopping for clothes is made easier and faster.Jacadi has grown to become a dominant player in the infant and children fashion industry. The combination of online and personal selling has made Jacadi reach many people around the world as well as making shopping just one click away. Today, Jacadi has grown to have over 270 shops in 35 countries around the globe.