Learn More About jabong.com
Jabong is an e-commerce website which was started in 2012 and now owned by Flipkart. It's basically an e-commerce fashion and lifestyle website which was founded by Praveen Sinha, Laxmi Potluri, Chandra Mohan. The company's headquarters are located in Gurgaon, NCR. It is specialized in footwear, beauty products, fashion accessories, other home accessories and other fashion products, etc.For about $70 Million dollars, Flipkart acquired Jabong through its unit Myntra. Though after acquisition all the co-founders left the company and it was shipping 6000 to 7000 orders a day in 2013. As per the data in festival seasons like in Sep'2013 the gross sales cross 14000 orders a day making around the US $100-150 millions of sales.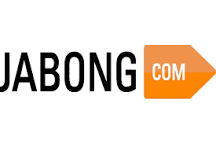 It was the most visited e-commerce website during the festival seasons as per the words by Co-founders, though in 2015 Sanjeev Mohanty was announced to be its new CEO. Jabong has products like shoes, furniture, accessories, home decore, etc. While in 2012, they also in association with SG cricket on their online store presented series of cricket bats. As per the data, Jabong later added several international products and brands to its store like Dorothy Perkins, River Island, etc. In 2013, Jabong came into partnership with Jack and Jones to sell merchandise of above and Beyond.
Also in 2014 they signed an agreement with Stylista the Indian collaborative Fashion platform representing works of various stylists like Priyadarshini, Nishika Lulla, etc. They also presented brands of Rohit BAL in 2015 and as per the latest news they area also launching in-house brand which is covering apparel, shoes, accessories, etc.
Accordingly, Jabong was all set to enter 1 Billion dollar club in 2015 as per Business Standards. Jabong basically follows inventory and marketing model. In inventory model, they sell brands which are first stored in the ware house while in marketing model they provide logistics and after sales services. Jabong is really active in several marketing campaigns till date. They have entered various MOUs with other brands like PUMA, etc and they ran a campaign called Gear up Buddy to digitalize themselves.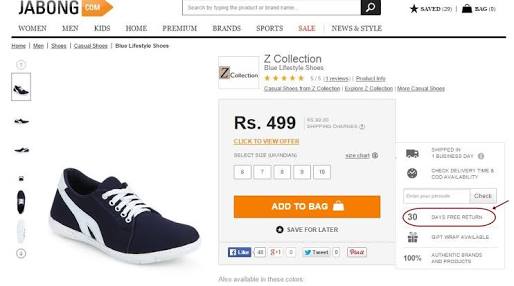 In 2014, Jabong started a Fashion week where several fashionistas were given the opportunity to get mentored and showcase their talent. Jabong will always be the name that will strike in your mind due to its customer satisfying services. According to a study conducted by Business Standards, Jabong ranked among 25 trusted brands in India. Right from 2013, jabong has been associated with several movies like Bhaag Milkha Bhaag, etc. Yeh Jawaani hai Deewani, etc. and offered a collection which is inspired by movies. In 2014 there were rumors that amazon is in initial talks with jabong for acquisitions but no results were reported until Myntra a unit of Flipkart acquired Jabong in 2015. In 2014 it was reported that jabong has the second highest traffic on its website, unlike all other Indian e-commerce websites. It's also been ranked as 37 Alexa traffic rank in 2014 in India and for making 10th mostly searched website.