Learn More About iseeme.com
Sending that perfect gift is important. Whether there are little ones to buy for Christmas, birthdays, or special moments, finding the present that says it all without breaking the bank can be a bit difficult. I See Me, however, has created an amazing offering of personalized gifts that will create magic memories and be unique to each child that they are chosen for. With amazing customization options and creativity in graphics and storytelling, I See Me is creating memories one book at a time.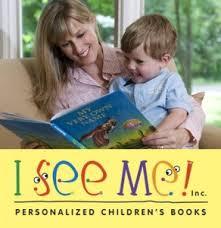 I See Me is a relatively new company, founded in 2000, but is growing a strong and solid reputation through every customized product that they create. Started by Maia and Allan Haag, the company's story was born from a very unique gift. When the co-founders' son was born, a friend had sent them a personalized book that was specifically designed with their little one in mind. While appreciative of the thoughtfulness behind the book, Allan and Maia noticed that the graphics were subpar and could have used a bit of upgrading to reach their full potential. It was from this realization of the value of the gift and the important role it could play and the recognition of the need for improvement that brought I See Me to life. The marriage of personalized books and the Haags was perfect. Allan was a graphic designer that had experience in creating amazing graphics in his own line of work. He found a team of dedicated illustrators that saw and understood the vision of the business, while overseeing every page of their work. Maia had a passion for writing and understood the value behind the gift and brought her creative eye to the business. Together, the couple have been growing their business and selling products for everything from a child's birthday party to stories for a soon-to-be-mom at her baby shower. The combination of the spirit and passion of both the founders, then, can be seen in every page of the I See Me collection.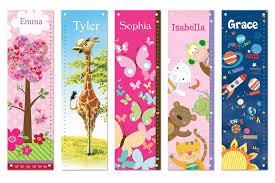 I See Me has grown in popularity over the years, with many celebrity endorsements. Jessica Alba and Brook Shields, both moms who happen to be famous, fell in love with the books and their quality. Moreover, they also noticed the other mission of the company which was to build the self-esteem of every child that reads their work by showing that they matter enough to have their own writing just about them! As such, these celebrity endorsements have seen the company move from a niche market into the mainstream, gaining followers and supporters from all over the world. I See Me has created an online site that makes ordering a breeze. They have, at the top of their business page, numerous different categories from which a visitor can choose. These include books for boys, books for girls, and even holiday selections. There is a category as well for those that want to give their personalized creations as baby gifts, creating a special memory for a child before he or she is even able to read. But, it is important to note that I See Me is not just about personalizing a standard book. While they have the traditional options, I See Me also offers purchasers the opportunity to get puzzle books, board books, and even coloring books. They have personalized stickers and growth charts, too, that allow for a high level of interaction but still with recognition of the importance of personalization for the child. Further, they have personalized lunch boxes and even music, too, making it a varied site with one goal in mind: building up the child and their belief in self, one customized piece at a time.