Learn More About inthecompanyofdogs.com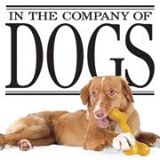 A dog Is rightly called man's best friend and "In the Company of Dogs", their tireless devotion and love towards you can be reciprocated by awesome gear and gifts for your cherished pet. In the Company of Dogs is a part of Potpourri Group Inc and was founded in 1994. It started from a single catalog title which was published in 1963 and is today one of the largest multi-channel direct marketers in USA.
At this website, you'll find beds, harnesses, carriers, gates, crates, ramps, feeders, toys, apparel for dogs and a whole lot more. You'll also come across dog themed artwork and home décor to brighten up your home with constant reminders of your canine companion. The most important decision you'll be making is choosing the right bed for your dog because they can spend up to 14 hours a day sleeping. The beds available are custom made for all kinds of sleepers; sprawlers, borrowers, leaners and curlers. Materials used in making these beds are of premium quality and provide orthopedic support if required. They also take care of special needs of senior dogs. The age, size, breed, activity level and sleeping habits all come into consideration when you choose a bed for your dog.
At "In the Company of Dogs" you'll find all sorts of special toys and treats for your dog which you can reward them with if they've been good. Dog crates are available too and provide a safe and comforting environment for the dog when you're traveling. They're also very useful for in-house training. Collars, leashes and tags for our dog are available in a wide range of designs and colors. Here you'll also find dog harnesses. The fur on a dog's body can ruin the décor of your sofa or furniture, so you can also buy furniture protectors and throws here.

Dog apparel, bowls and feeders, car seats, covers and ramps, dog ramps and stairs are also available. There are lots of dog floor mats and rugs to choose from too. Dog health and grooming is a serious issue and you'll find all the solutions here, be it splash pools, nail grinding kits, walking support straps, flea control, dental treats, canine life jackets, paw washes and first aid kits.
House training your dog can be a difficult experience but house training solutions from this website are perfect for puppy training, indoor options for city dogs, attractants are provided for targeted outdoor areas, accident protection for your house, travel friendly options and disposable pee pads are all here for helping you train your dog. For senior dog care there are mobility assistances, supportive control, traction aids, all-natural supplements as well as stable ramps and stairs that offer secure footing for your aging dog. You also find outside living items for your dog and accessories like cool bed, walkie carry all dog bag, auto dog mug, pet-cams, anti-leash dog training leash attachments, walking support straps and a whole lot more.