Learn More About intermixonline.com
Started in 1993 by two brothers who were running away from war, intermix has grown to be one of the leading retailer of the most sought after styles. Intermix brings you the trending wear by mixing various trending pieces of clothes to make one magnificent designer piece. Intermix is known for its philosophy of bringing you individualized and personal style in a way that suits you best. Intermix was started by Khajak Keledjian together with his brother Haro. These two brothers escaped from the war-torn Beirut back in the 1980's to New York City but it was until 1993 when they put their savings together to start what is today a major player in the women's luxury clothing sector in the US and Canada.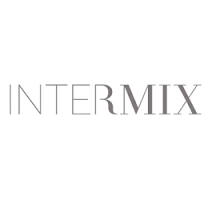 Since the inception, Intermix has developed into more than just a boutique and become synonymous with fashion and innovative dressing. This individualization of fashion has become a concept that has been accepted and practiced by most stylish women in these two countries. Intermix merchandises its clothing in the way that an individual woman wants to wear it. The brands and looks found at Intermix are those looks that are unexpected and it's always a 'wow' when the most sophisticated women have a glance at these designs. The mix of emerging and established designers is what makes Intermix stand out among other retailers. The established designers have their own way of making the taste of what individual women want while the emerging designers always have a new idea that when combined with the established one, makes the dress even more magnificent. Retailing fashion at different prices, Intermix has been able to keep faith with most of its customers who never lack the zeal to come back for more. Some of the collection to look out for at Intermix include: Matthew Williamson, Stella McCartney, Catherine Malandrino, J. Brand. Diane von Furstenberg, Sass & Bide, Chloe, LaRok, McQ by Alexander McQueen and KORS by Michael Kors. Other designers include ALC, Phillip Lim, Yigal Azrouel, Proenza Schouler, Rag & Bone, Barbara Bui, Helmut Lang, Theyskens' Theory, Neil Barret, Giuseppe Zanotti, Jimmy Choo, Valentino, Tabitha Simmons, Illesteva and many more.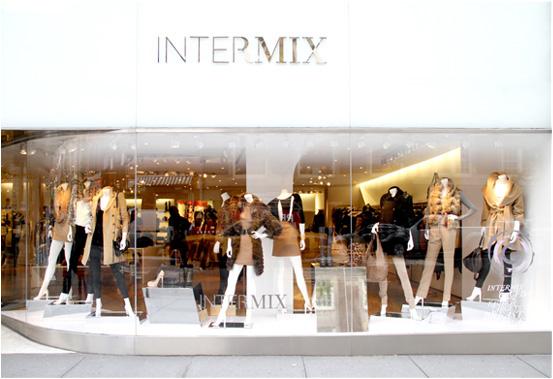 Apart from the e-commerce destination, Intermix has an impressive 35 plus stores extending between US and Canada. These stores offer elegantly designed mixture of emerging and established designs; the most recent styles, the style-of-the-moment, the most exciting and the latest must-have styles. Each boutique holds a hand-selected assortment to reflect the style and lifestyle of the neighborhood to ensure the clients and customers have individualized clothing. A visit to any of the Intermix stores will explain what words can't explain. Every designer and their discovery are placed side by side in the store as personal stylists work hand in hand with customers to create that compelling appearance. Don't miss out on offers and discounts as well as sales events by Intermix. Subscribe to Intermixonline.com to receive all the news and updates free of charge. You can also connect with Intermix on social media platforms such as Facebook, Twitter, Instagram, Pinterest, Google+, LinkedIn and YouTube. These social media platforms will keep you informed on all the important news.