Learn More About ijustloveit.co.uk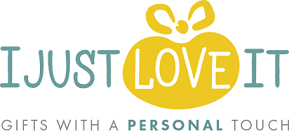 Gone are the days of deciding what to give your friend on his/her birthday or spouse on your anniversary, father on father's day or to a teacher at her retirement because 'I Just Love It' is the one stop shop for all those who really care for their near and dear ones and want to give them something that is so special that they will remember for their lifetime. I Just Love It is a gift company which has a great collection of gifts, no matter what the occasion is because it always has something unique and different for you for every occasion. The staff prepares each gift with so much love and care that the recipient always remembers the company's name and says, 'I just Love It' after getting the gift. Launched in 2008 with a different name by two friends, Kevin Spindler and Mike Herbert, I Just Love It brings a whole new range of personalized and non-personalized gifts to bring a smile to many faces. Started as just an idea in 2008, the company is now counted as the UK's leading e-commerce consumer site which is famous among the wide customer base it has built all around the globe because of its one-of-its-kind products which the customers won't get anywhere else. The company's team of experts continuously hunts down absolutely new gift ideas and always comes out with innovative ways of making and designing something which is personal, original and beautiful, all at the same time. With the cool range of gifts present at I Just Love It, you will be able to stand out from others while handing over the gift. There is a wide range of products available in countless options which will make it easier for you to choose the right gift for your special one. Special care is taken to provide the products at the lowest possible prices. Explore from the great collection of gifts to make your special one happy as never before at his birthday with I Just Love It's gifts, no matter your someone special could be your dad, granddad, wife, husband, friend or daughter. Find out reason to give something extraordinary and romantic to your beloved one with the cool range of romantic gifts. It has many gifts of different types, like a personalized message in a bottle, personalized whisky tasting set, jigsaw puzzles, engraved glasses, personalized diary and much more.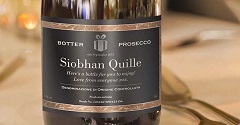 Also, there are separate categories for men and women centric gifts so that it would be easier for you to select a gift. Explore from a collection of football gifts, personalized spoof gifts, romantic gifts, engraved glassware, engraved jewellery, golf gifts and engraved silver gifts and much more for the boy for whom you are purchasing your order and spread some smiles. All the gifts are customizable and are 100% original. A whole category of personalized and non personalized gifts dedicated to girls is available at I Just Love It which includes engraved jewellery, personalized champagne gifts, star of fame, personalized key rings, decade books and much more to show her how much you care for her. Not just adults, but we want everything in your which you require to make even the kids happy. School yearbooks, Disney adventure books, personalized stationery, personalized children's books and many different adventure books are available at I Just Love It to make the kids' jaws drop in amazement. Not just these materialistic products, but you can gift something which is not expected as a gift at all. You can also choose a gift from the new range which includes packages like 60-minute golf lesson by a professional, steam train driving experience, deluxe spa treatments, stadium tour, driving experience and much more at genuine prices which are totally worth of the smile and happiness that will come on the recipient's face.