Learn More About igvault.com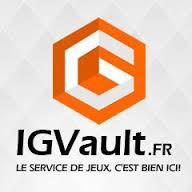 Founded in 2006, IGVault has succeeded in enlarging its activities all over the globe. Indeed, the company started in Europe with Germany and France in particular, and gamers from the Middle East and the USA were also appealed to IGVault's focus on the customers' needs & wants not long after. Thanks to the players showing faith in the company and trusting its intentions, IGVault has notably become one of Skrill's biggest partners, and is reputed as a transaction platform for virtual game gold, virtual game items, game accounts, game cards and CD keys among worldwide gamers is now firmly and fully established.
Four major ingredients led to the success of the company. Firstly, it was an international group: The players come from all around the world and so does the team with which the company functions- composed of English, French, German, Spanish, and Italian and Arabic members. Not only do they possess intercultural and communication skills, they also share a common interest for gaming, which allow them to be able to listen and understand the players, and then act accordingly. For any dilemma encountered, they are there to find a solution for you.
Secondly, IGVaults provides a unique service: "This is game service!" is their motto: it always remains at your disposal to provide you with the best services whenever needed! By keeping their website up-to-date, they ensure an upscale shopping experience thanks to a reliable and safe transaction platform: your payments as well as any information given to the company are 100% secured and will never be given to any third parties. Due to the fact that it extols real great services, it strongly fights against illegally acquired virtual game goods (such as bots or hacks). That is the reason why they only supply their customers the best virtual game gold, virtual game items, game accounts and game cards/keys, and work hard to offer impeccable services during their whole buying process. Whether it is on computers, consoles or on portable devices, IGVault is always there to help you!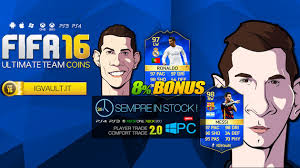 Thirdly, it has a diversity of products: Because it aims at giving you the best services, it is only natural that, whatever the virtual gold, virtual items, game accounts you are looking for to augment your game experience, they can be found at IGVault, for all the games you are playing, whether be it Dofus, Wakfu, World of Warcraft, Runescape, Aion, Guildwars 2, FIFA, and so on. Besides, you can also get Gamecards/CD keys at IGVault at highly affordable prices. The delivery usually takes 5-10 minutes, but occasionally it can take up to 24 hours.
Last but not the least; it has an advanced loyalty program: Buoyed by their reputation, their number of customers has been steadily increasing. At the end of 2014, they had welcomed more than 1 million customers on their website! The loyalty of the players is paramount to the company, as it shows how satisfied they are, and what can be done to serve them even better. Therefore, to show our gratitude to their registered members, the company has set up a unique membership reward program, allowing them to benefit from great advantages as well as improving their purchasing experience on IGVault.
For more information, visit the IGVault official website.www.igvault.com