Learn More About idrive.com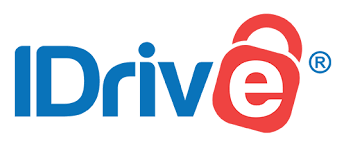 With so much of our data being constantly in use for work, home, education, and personal usage, we always need a reliable space to store for not only easy access but also as a contingency if our devices malfunction, damage, or even stolen! Also, because it is our own data, we would want it to be fully secure and private so that no one else can access or hack it. Many data backup services and products do exist, both physical and online, but when it comes to the ultimate data security service then none better than IDrive.Secure, fast, and simple online backup and file-sharing for Windows, Mac, iOS, Android, and Servers. Keep your memories safe with IDrive's Facebook Backup - protect all of your Facebook photos, videos, and albums as well as any that you are tagged in. 5GB free to start at if you sign up right now!
IDrive Inc. is a Calabasas, California based company that provides online backup services. The company offers cloud-based online backup solutions for consumers and small businesses; file synchronization and sharing services; IDrive One, a wireless storage drive that boasts advanced wireless connectivity and streaming capabilities along with the option for internal SSD drives; and a remote desktop access software suite. It serves customers through resellers. IDrive Inc. was formerly known as Pro Softnet Corporation when formed in 1995 that introduced IDrive service in 2007and changed its name to IDrive Inc. in June 2013. IDrive storage service has won two consecutive PCMAG.Com Editor's Choice Awards in 2015 and 2016, and has attracted rave reviews from the IT industry experts, consumers, and critics including PCWord, Lifehacker, WIRED and others. IDrive also serves customers in UK and Canada with their own dedicated servers, services, and much more.

Visit our website and see how we ensure all your data on our cloud network is safe and secured so that only you have access to it with military-grade 256 bit AES encryption and with an option of having your own personal access key. View our annual backup plans and options to save Terabytes of data you may want to secure and keep safe for a rainy day. We also offer backups to your social media accounts and content (Facebook etc) because a lot of your personal information, memories, and updates need to also be secured. We believe in privacy for our customers and do not want any illegal or illicit intrusions into their personal data given we live in a world of mass surveillance, hacking, and electronic eavesdropping by those in power.
We also value our customers immensely and are always here to help in whatever way we can regarding our goods and services. Do not hesitate to contact us the moment you have an issue or a query, and we will happily facilitate you every time to ensure you are kept satisfied and happy with what we have. You won't get such a service anywhere else when it comes to securing your data in a safe and reliable service at your disposal. We also offer some good advice and news to ensure you are aware of what is going on in the world of data and data security.
For more information about our service, including our subscription options, reviews, ordering, and other products, tips and advice, please visithttps://www.idrive.com/