Learn More About icarhireinsurance.com

iCarhireinsurance was founded in 2009 and is owned by Halo Insurance services Ltd. They offer groundbreaking insurance services from their online portal to individuals and companies that do hire cars in the United Kingdom or abroad. All those that regularly hire cars cannot afford to be without the iCarhireinsurance services, because the insurance cover offered is friendly and convenient to every individual that hires a car. Their prices are very competitive and low and depending on the type of cover chosen and the number of trip to make, it is very effective and reliable. They do cover for all the excess cost that does emerge while driving the car like; windows, tires, and the roof. They also offer their services abroad in countries such as Germany, Netherlands, Spain, France, and USA. So whenever you travel and you need to hire a car then contact iCarhireinsurance for the cover you need. Need to hire a car and you don't want all the extra costs of excess insurance payments then try iCarhireinsurance for a chance to experience stress free driving because they will have you covered. Log in to their website for a full list of insurance packages they offer and the prices they attract. They have made sure that clients can connect and interact with them through their online portal by designing it for easier maneuverability while at the same tome ensuring that every client that logs in to their website can easily find the insurance cover they need. If there is a technical difficulty then iCarhireinsurance ensures that the query is resolved fast without delay through their contact form or the phone numbers they have provided.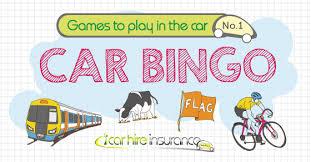 They have noticed that recent technological changes has shifted the business models from the conventional to online business and thus they have also provided for a quick and easy avenue that clients can use to pay for their services. They accept payment through all the major credit cards available such as MasterCard, Visa, and American Express. So don't stress whenever you are travelling and you need to find a car hire insurance service because iCarhireinsurance has all that you need to travel safely without any stress. Log in to their website and go to their Frequently Asked Questions for more information about how to go about getting your insurance cover. They have simplified everything in the section for clients to understand and choose the right cover. They have also provided a section where they give you tips and guides about car rental and an in depth information about the car hire excess insurance. Don't get confused by the insurance jargon that sales agent use, iCarhireinsurance has provided a section on their website to explain all the difficult words used when taking the insurance cover. Please read through all these sections so that you can make the right decision when renting a car. Don't miss out on all these offers and ways to save by following them on social media sites such as Facebook, Twitter, Google+ and Pinterest. Connect and share with them and also get to know whenever there are special discounts and offer.