Learn More About thehoxton.com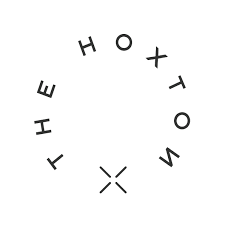 Hoxton is one of the most innovative hoteling concepts of the past decade. The hotel wanted to provide a complete living experience, where people could actually eat, drink, work, play and just linger on anytime of the day and not just accommodation for the night. They cancelled out the fancy, over priced bars, high rate phone calls, expensive internet that's we see in so many hotels today. Hoxton really tried to keep things as simple a possible and with their "no rip off policy" were soon labelled as "no bullshit hotel" by locals and critics. Hoxton started off with a single unit in Shoreditch, London and have now expanded to another location in the same city; Holbourn and have a branch in Amsterdam, Holland too with a few projects under construction in New York and Paris. The hotel tries to curate amazing events and programmed inspired from the neighborhood to showcase the cities they form a part of. Hoxton has restaurants, bars and retail in affiliation with the Soho House group, which gives guests opportunity of hanging around localsAt each Hoxton facility, they have about 210 rooms. Out of these 188 are double rooms with a queen sized bed, 20 of these are twin bedrooms with 2 single beds. 8 of these rooms are double bedrooms with different designs, priced same as all the other rooms; so roundabout rooms in each and every standard category are available at a competitive price point.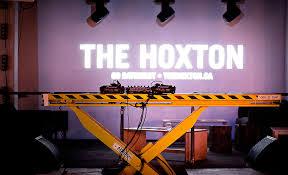 Each room comes with a complementary breakfast package which is delivered right to your room or bed, depending on how you prefer it. Each room has a stable Wi-Fi collection along with a free line which runs seamlessly, again at prices that are very affordable in contrast to flashy hotels of the same category. On top of that there is a fridge in each room stocked with water and milk and ample space to stock goodies bought at the lobby shop at the hotel. What makes the organization more interesting is how they can carry out the whole business on internet through their online booking site. The whole booking process is manageable online and it takes only 2 minutes to reserve a room of your desire. The online site does a good job in laying out a comprehensive plan for the floorings so you can choose your ideal packages. The store accepts payment methods of all types and different types of cards including VISA, MasterCard, Discover and American Express and even PayPal is not an issue. The hotel makes it clear that all pre-paid bookings are non refundable and if a person fails to show up or check in, the booking would be cancelled and refund would not be an option. Once a reservation has been made, it can be cancelled till 4:00 PM on the same day else full payment would be charged for a night's stay. The rigid cancellation laws are strictly important for the business model without which the hotel may not thrive at all and it's only fair to the management. Hoxton is a prime example of what you can carry out online and how can you increase your value offerings without compromising on quality.