Learn More About hotelchocolat.com
Everyone loves chocolates! Hotel Chocolat is a dream come true for all chocolate lovers who love every kind and every type of chocolate. Based in London, the company opened its first shop in 2004 for its guests, 12 years since then; there are 80 shops all across the UK. They also have restaurants and cafes and three boutiques successfully running in Copenhagen. The company is well loved by its customers and they all vouch for the high quality and efficient services. The company believes in originality and always serves items that are fresh and unique. They source variety of cocoa from all across the world to bring you the best chocolates in the world. The company has been constantly innovating and adding new flavors and varieties to their range of chocolates. They make chocolates with more cocoa and less sugar; this is what sets their chocolates apart from other brands. Before they opened a shop for visitors, the company started selling chocolates online in 1993 making them the foremost e-retailers in the UK. The company also has a luxury hotel and spa based in St Lucia. Its café has food and drinks menu that offers a unique experience in chocolate, tea and coffee. The aim of the company is to constantly bring you new cocoa flavors and help you experience the best in them.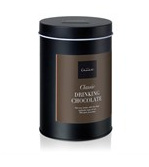 The company has a variety of options for you to pick from. They enable you to send gifts on different occasions to your loved ones. The chocolates are beautifully packed in a gorgeous box that includes different flavors and you can add a personal touch with a special gift card or a gift bag. Its type of chocolates include dark, caramel, milk, boozy, fruity, truffles, mint, white, praline and alcohol free and gluten free for diet conscious individuals. You can choose from boxed chocolates, champagne truffles, ribbon bags, hampers or have a personalized gift box sent to your loved ones. The company has designed gifts based on occasion, recipient as well as special hampers based on mood and interests. You can shop from the entire collection and choose your favorite flavors or try something new and pick a hamper for yourself. Be it a party or a cold night at home, chocolates is a solution to everything you need. The company offers home fragrance, luxury box of chocolates, beauty gifts, bath and body, vintage chocolates and slabs. There is something for everyone here. You can also take an experience at one of their tasting events that include children's party, bean to bar experience and a complete chocolate tasting adventure. The experience can also be an ideal gift for a chocolate lover. You can easily find the location to the nearest Chocolat shop and make your purchase or you can choose from the options available online and place your order. Be it a chocolate hamper or cocoa cuisine, the receiver is going to love the gift. Made with love and made for your loved ones, the chocolates are fresh and served in an authentic manner.