Learn More About hisroom.com

HisRoom is an online men's shop dealing in men's clothes, majorly underwear, and some other apparel used by the males all around the world. The company was founded by Tomima Edmark, a woman who grew up with five boys in the house and understands well men's shopping instincts. She and her other employees have dedicated themselves to making HisRoom one of the greatest shopping experiences online. They have tried to make it as easy as possible buying socks, underwear and other basic apparel online. You don't have to visit a supermarket anymore, you can find your favorite brands of briefs, boxers, boxer briefs, t-shirts and undershirts. The store has established different departments within the website that you can easily visit and make your shopping a whole new experience. Some of these departments include: New arrivals, Boxer Briefs department, Briefs, Shirts, Pants & Shorts, Trunks, Sleepwear, Socks, Swimwear, Big and Tall, Men's Apparel, Jackets and Sweats, Men's underwear, Active wear and Sexy Underwear among others. You can shop from HisRoom by creating an account with them through their official website to enjoy personalized services such as: checking the status of your orders and tracking them online, receiving email updates and other special offers, Maintaining a Wish List of items you may want to purchase in future and even share a single shopping bag between different internet services. You can also streamline your checkout process on orders that you may make in future.
Shopping has been made easier by categorizing the goods allowing you to shop either by New Arrivals, Best sellers In Your Size, Top Viewed in your size, By Brands and by Collections. Thousands of brands are stocked here. Some of these brands include: 2xist, Agaccio, bike, Blackspasde, Boss Hugo Boss,Calida, Calvin Klein, Champion, C-in2, Cover Male and Diesel just to mention a few of the Underwear brands. There is a lot of men's apparel on sale at this store. There are pants, polo, shorts, T-shirts, Hoodies, Sweatshirts, Jackets and accessories which you can get at some of the cheapest prices on the market. The top men's apparel brands include: Patagonia, Tommy Bahama, Russel, Original Penguin and Nautica among others. You can browse through the apparel and shop by different criteria such as by Brands, size, color and even by collection.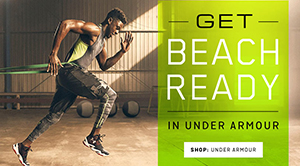 The swimwear department has not been left behind. Swim Guards, Hybrids, Swim shorts, Board short and Swim Briefs are available at HisRoom. The swimwear comes from different brands such as Diesel, Hurly, Nautica, Speedo, Tommy Bahamas', O'Neil and Quicksilver among others. There are also socks for different activities. For example, Athletic socks, Multipacks and Dress Socks. Don't miss the sleepwear consisting of Pajama Sets, Robes, Sleep Bottoms, Loungewear and Sleep Tops being brought to you by HisRoom at affordable prices. Shopping at this store allows to access many different offers in form of coupons and discounts when you buy regularly or in bulk. There are also many other special offers in addition to coupons that you can find out about when you visit the store. Wrong goods and damaged ones can be easily returned to the store and exchanged for or even compensated for. Shopping at this store is also secure and the customer's information cannot be accessed by any third party.