Learn More About heimdalsecurity.com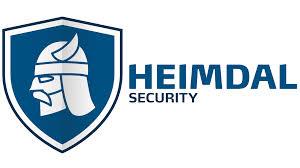 Heimdal Security is a security software company specifically concerned with encountering the financial and data stealing malware on the internet. Started in 2011 as an internet security product under Denmark based CSIS Security Group, Heimdal Security became an independent entity in 2014. Today, Heimdal Security offers 3 different yet connected softwares that help in ensuring total security of your computer from any sort of malware and virus. The three softwares include: Heimdal Pro, Heimdal Corp and Heimdal Free. In addition to that, Heimdal Security softwares ensure complete privacy and other features to ensure a safe, sound and time saving PC security.Let's start off with the free software, Heimdal Free. Now, you may be wondering, how this software, being free and all, is another one of those useless free antivirus softwares that hardly provide any protection, right? Well, it's time you try out this magnificent free PC security software, which is available on Heimdal Security website. This software actually keeps updating, so that you don't have to worry about outdated software that can easily be breached by malware. With automatic, silent and fast updates on Heimdal Free software, cyber criminals are unable to exploit any security holes and the PC remains secure. Well of course it has some limitations, being totally free, but you cannot find any other security software as equipped as Heimdal free, given that the software is totally free.
Now, as discussed earlier, Heimdal Free has some limitations. But when you try it out, you get an idea of how Heimdal Security products are capable of securing your PC. For a better experience, try out one of the other products offered by Heimdal, Heimdal Pro. Providing a complete security in every aspect related to internet security, Heimdal Pro is the personification of PC Internet Security! Equipped with Internet Traffic Security, Malicious Lockup Blocker, Data and Financial Phishing Protection, InSite Defense and Defense against Advanced Malware, Heimdal Pro provides an air-tight security for your PC from virtually any kind of junk from entering into your PC through internet! Looking for a complete internet security at your corporation, in which you can manage the network security of all the computers in your office from a single interface? Keep all your corporate data secure and keep your network Malware free with Heimdal Corp. This is a further type of security product offered by Heimdal for corporate network protection. Make sure instantly if your credentials are being compromised, ensure complete network security for your company and keep your network protected from data leakage, phishing attempts and DDOS Attacks.Heimdal Security ensures that you should be fully satisfied with their products before you buy them. Therefore, in addition to providing one of their products for free, i.e. Heimdal Free, Heimdal also offers a 30 day free trial for the other two products, Heimdal Pro and Heimdal Corp. Give each of them a try and decide for yourself, which one suits you best. For more news regarding Heimdal products, follow them on Twitter and Google+ and hit like on their official page on Facebook.