Learn More About hayneedle.com
The seven hues in the Hayneedle logo have names, Beach, Wave, Cherry, Tango, Skydive, Limeade, and Grapevine. Between the greater parts of the offices which they give you, Hayneedle involves more than 1,000,000 square feet of space. They have more than 500 carefree workers and they eat more than 4,000 iced treats and 5,000 Dilly Bars each year. Hammocks.com was their first site, and lofts stay one of our top venders today. Their unfathomable determination began as a progression of extraordinary strengths and developed into everything home.

Hayneedle started in 2002 with a solitary store, Hammocks.com. Throughout the following couple of years, the organization opened handfuls more online stores, each centered around one specific kind of item, building up an arrangement of locales concentrated on home and porch decorations. In 2005, the organization brought together under the name NetShops, and proceeded with its fast classification development. By getting Duluth, Minn, based Harlow, Inc. in 2006, the organization increased key properties Telescopes.com and Binoculars.com, and experienced an interior restructuring. 2007 saw another corporate rebuilding, more corner site development, and the securing of GiftBaskets.com. At this point, NetShops had dispatched and worked many online claim to fame shops. In 2009, the organization revealed its new image and way of life as Hayneedle. The organization's lead site, hayneedle.com, is situated as the spot to discover everything home, gathering numerous items and classes into one store. In the spring of 2014, the majority of the corner destinations already in operation under the Hayneedle, Inc. umbrella were moved into the leader, hayneedle.com, with an end goal to offer everything home on one advantageous site and further harden the brand as a solitary, identifiable affair. An exclusive ecommerce stage empowers the constant advancement and dispatch of new online organizations and item classifications that the organization perceives as underserved in the retail showcase.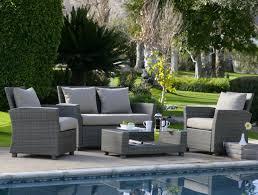 On October 15, 2010, Hayneedle opened The Foundry, a different site on which the organization arranged constrained time offers of home items from planner brands at marked down costs. The site highlighted a restricted time, constrained amount group, with 3 to 4 deals propelling every day, each normally enduring 72 hours. The Foundry was an individual's just site, participation was free. In 2013, The Foundry moved accentuation and converged with Hayneedle to shape the first Stylist in hayneedle.com's Style Gallery. The Style Gallery at hayneedle.com serves as a space for curated accumulations of furniture and housewares concentrated on various diverse styles, each of which is classified under a particular Stylist. Accumulations shift, yet numerous reflect current patterns inside of the commercial center and are expected to give an advantageous shopping background and additionally motivation. Hayneedle.com is the organization's lead store, offering a wide assortment of things concentrated on the home. Under the slogan Find Everything Home, this site offers outside and indoor furniture, accents and stylistic theme, items for the room, restroom, and nursery, kid's furniture and toys, wellness items, pet items, and the sky is the limit from there. The present President and CEO of Hayneedle is Jon Barker, who, in 2014, authoritatively assumed control for Doug Nielsen, one of the first organizers, alongside accomplices Julie Mahloch and Mark Hasebroock. Nielsen was in charge from the organization's commencement until 2007, when Carter Cast, earlier of BlueNile and Walmart.com, served as CEO amid the brand relaunch. The Hayneedle official group extended and changed all through the brand move from 2007 to 2009. In 2010 Nielsen and Cast traded parts, with Nielsen continuing control of everyday operations for all of Hayneedle. In April 2014, it was declared that Jon Barker, once the Chief Operations Officer for Hayneedle, would be succeeding Nielsen as President and CEO. Nielsen presently keeps up a dynamic part with the organization as Chairman of the Board.