Learn More About hawesandcurtis.co.uk
Hawes and Curtis is a luxury British brand for men's and women's apparel. This fashionable clothing line was founded in 1913 on Jermyn Street in London by the fashion designers, Ralph Hawes and Freddie Curtis. From the beginning, Hawes & Curtis has focused on creating luxury menswear, however they have since expanded their incredible product line to include a full and varied range of women's and men's clothing. Hawes and Curtis are well known in the fashion world to have created and pioneered various fashion styles including the backless evening waistcoat, which was made popular by the the Duke of Windsor. Today, Hawes & Curtis continues to uphold their classic styles with a modern twist here and there.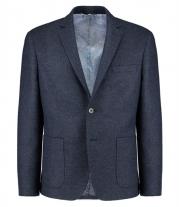 Need extra help finding the right size, a shipping estimate, or specific product? Looking for a better way to shop on the Hawes and Curtis website, or perhaps having trouble or technical difficulties? Hawes and Curtis makes it incredibly easy and convenient with their top of the line customer service team. Whatever the query, customers can simply fill out the fuss-free contact form directly on the Hawes and Curtis website and expect a prompt response within 24 hours. Shop their website for the very latest in delightful British fashions including tops, bottoms, ties, casuals, formalwear, accessories, shoes, ties and much more. Whether the shopper is seeking a great new look for a special event or want to spruce up the work look, Hawes and Curtis is well known for their impeccably polished new looks. Shop from amazing seasonal fashions like men's knitwear, tweed jackets, winter chinos, outerwear, and workwear that impresses including the Hawes and Curtis white shirts lineup, for the crispest looks available.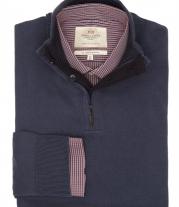 Don't miss out on the very latest offers available at Hawes and Curtis. Subscribe to their weekly newsletter to be the first to know about the latest offers, special events, new-in products, seasonal sales, updated clearance and more. New subscribers will also enjoy 5% off their first order-- so do not delay! This special offer will be sent right to the subscriber's email inbox within minutes of subscribing. Hawes and Curtis also offers a variety of social media opportunities to connect with their illustrious brand. Be sure to follow them on Youtube, Twitter, Facebook, Google+ and Pinterest for more information about sales events, new in products, fashion inspiration and occasional discounts exclusively for subscribers and fans.