Learn More About halfmoonoutfitters.com

Half-moon Outfitters is a company that has been offering quality outdoor, adventure and travel gear since 1993. Half-moon Outfitters is one of America's largest suppliers of gear for adventure sports which include stand up paddle boarding, kayaking, surfing and rock climbing as well as gear for those who enjoy exploring nature through hiking, backpacking of just traveling from exciting place to the exciting place. Half-moon Outfitters are suppliers of quality clothing for the avid outdoor adventurer. Shirts, pants, sandals, and ever important socks are all part of the Half-moon Outfitters merchandise on offer at this fantastic store.
Half-moon Outfitters offer quality brands and affordable prices that everyone can enjoy. Brands on offer include North Face, Patagonia, Chaco, Mountain Hardware, Keen and Swiss Army Knife. These are quality brands designed especially for the outdoor environment and for use showing your adventurous side with outdoor sports and adventure activities. The brands offer comfort, style and of course long lasting quality which is able to withstand rugged mountain climbing or bush whacking through a jungle. The stores boast an extremely wide range that accommodates more than 150 top quality, well-known brands.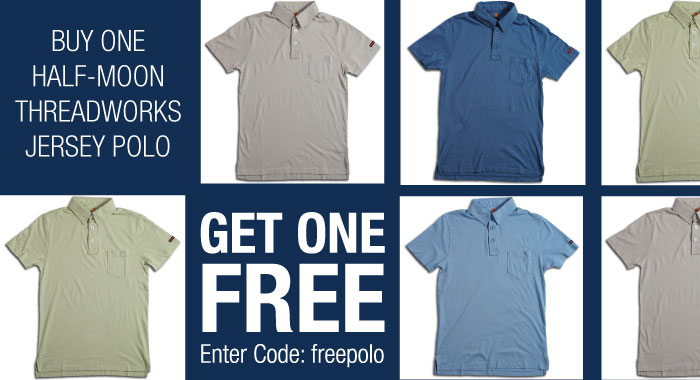 Half-moon Outfitters is not only known for their quality brands and products but also for their excellent customer service. Staff of the stores have an extremely broad knowledge of the products on sale and the items that would best suit your particular activity. The expertise of the employees are unmatched by any other outdoor store in America.
These outfitters are aware of the communities that support them and hold many events aimed at giving back to the community. The events are fun filled, safe and adventurous and all the proceeds are given to worthy causes in the community. This year they are hosting the Moonshiners 5k Night Race which will be held at Paris Mountain State Park. The race promises to be unforgettable. The first night race of its kind to be held in the Southeast. All proceeds will be donated to Paris Mountain State Park to be used for trail construction and maintenance. Not only do they care about the products their customers use but they also care about the uplifting the community in which their customers live. This is just one of the planned upcoming events which Half-moon Outfitters will be hosting.
Half-moon Outfitters were awarded a huge accolade in 2011. They were named the SNEWS and Backpackers Magazine Sustainable Business of the Year as well as the Retailer of the Year 2011. This is a huge accomplishment for a store that had a great many stores as competition in the field. They continue to display the qualities of winners with their winning brands and affordable prices which are backed up by the amazing service and the expertise of professionals. Customers can visit the local Half-moon Outfitters in their area or browse through the online store. Become a part of the adventure. Be blown away by good quality, great prices and amazing service. For any avid adventure lover or nature adventurer, this is the place for customers. They won't want to venture anywhere else.