Learn More About haband.com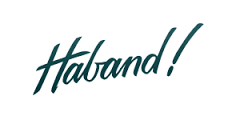 The online shopping trend has significantly increased in the last few years with more and more people using e-commerce sites for their routine shopping. Overall, that surge in traffic has led to massive increase in the number of sites and the competition that they have with each other.
Ultimately, such competition benefits the consumer the most as they have more choices and variety available whilst shopping online and can on opt for the best prices since there are a number of stores in operation.
The Haband company is one of many top-line stores operating on the internet and have had great success in their running so far. And while they may boast of a large traffic volume today, their origins are much more humble. The company took birth in 1925, originally starting out through partners M. Habernickel Jr. and John Anderson, who mostly sold quality handmade ties to a few local banks. But then the moment of genius struck and business really took off when they decided mail advertisements to banks that were far way, using the US mail's highly accredited service to get their ads across. With an increase in sales, the business began booming and ultimately they decided to expand their range of products, venturing into a full line of casual and dress menswear.
The original partners retired eventually and Habernickel's son; Duke was given charge of the company as its President. And true to their heritage and their origins, the firm continues to operate through the mail, sending out some of the best fashion wear in the industry but their great model has a solid web presence too and can be used to avail their amazing deals.
While the firm originally focused on men's wear, growing demand and competition allowed them to turn their focus to other areas of production as well and they opened a ladies department too, complete with the entire grooming range. They further enhanced the variety of products that they had on offer with a full selection of gifts, gadgets, and products for the home. Their wide range has allowed them to grow at an extremely fast pace and they have a highly valued customer base exceeding 5 million customers across multiple localities. And though their range won't include the neckties of yore, there is hardly any place on the internet that offers a more sweeter deal.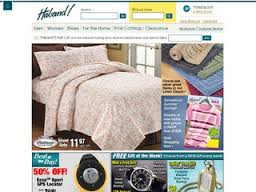 Placing your order:
Getting your favourite product delivered right to your doorstep is a fairly simple task and allows you to do it from the comfort of your own home. In order to place an order from the phone, call 1-800-742-2263, where customer service representatives are available 24 hours a day, 7 days a week.
Cancellation Policy
You can also make change to your order, but this is only possible if the order has not yet been picked and packed for shipping. If you want to make a change, you can call the customer service department at 1-800-213-1220, which is open 9:00 am to 9:00 pm (Eastern), Monday-Saturday.
Payment Types accepted:
· Visa
· American Express
· MasterCard
· Discover
· Haband!
· Bedford Fair
· Blair
· Gold Violin
· Norm Thompson
· Old Pueblo Traders
· Sahalie
· Solutions
· The Tog Shop
· WinterSilks.
All in all, Haband is a great online store that promises a high value for top quality products that always can be purchased with a very sweet deal that you are unlikely to find anywhere else.