Learn More About gunnar.com
GUNNAR is relatively new to the commerce market. The company, which was founded in 2007, provides a whole line of products that is meant to protect their consumers. Specifically, GUNNAR specializes in well-crafted and unique glasses and eyewear that is specifically made to protect the eyes of gamers. Staring at a computer or television screen for an extensive amount of time can result in eye exhaustion and damage. GUNNAR, however, has created a whole line of products that works to negate and lessen the impact that this problem has on individuals. The result is the allowance of gamers to keep playing without all the vision worries.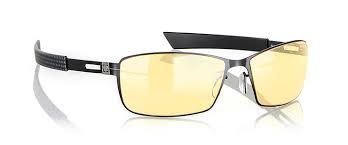 The inspiration behind this brand was not without its interesting start. Founders of GUNNAR or GUNNAR Optiks as it is officially known, Joe Croft and Jennifer Mickelson had a personal connection to protective eyewear. Jennifer's husband had been diagnosed with a vision related condition known as computer vision syndrome or CVS. The condition is marked by extreme headaches, nausea, and other life-altering and annoying symptoms. She, then, wanted to be a part of the solution to the problem and help others to avoid the issue. From this, GUNNAR was born. When it comes to technology based glasses, however, many consumers think that the offerings will be mundane, boring, or even ugly. The GUNNAR brand, however, has spent a great deal of time crafting eyewear pieces that not only protect the eyes but do so in style. GUNNAR glasses are colorful and they are fashionable, looking great even when not staring at the computer screen. They are, therefore, becoming as much about fashion as they are about protection, and that is an amazing fete to accomplish. GUNNAR brand glasses and technology eyewear have gotten rave reviews and a lot of popularity in tech circles. They were featured on such popular online magazines like the Huffington Post, Gizmodo, PCWorld and more. This notoriety and buzz fueled the line into popularity, while still allowing it to retain a foothold in the niche market.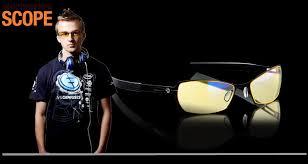 But, to think that this eyewear line is all about one product is not to create a clear picture. On the contrary, GUNNAR prides itself on being more than a retailer of products. They want to be known as a unique community for those that are in love with gaming. They have a web-based blog, news section, and email lists that allow users to stay connected far beyond what they are wearing on their face. That has fueled the belief and reputation of the GUNNAR brand and led to a pretty amazing support base. GUNNAR has a whole host of different connection tools that allow users to speak and share with one another. Aside from the blog, they also have many social media outlets, a constant stream of content being provided to their consumers, and a website that promotes ease of ordering. Those that visit the GUNNAR page, will see clear graphics, beautiful guides toward the appropriate eyewear, and clearly marked pricing. Consumers can place an order and ask questions from the sites customer service and support arena. Past purchasers who have reached out speak to the overall genuineness and quickness of the consumer support area.