Learn More About goodsamroadside.com
Good Sam Roadside Assistance is a unique and innovative way of offering emergency assistance on the highway for motorists. They offer the largest geographical coverage area which include the US, Mexico and Canada. This is a membership service and there are different levels like standard, platinum and platinum plus for RVs owners. Platinum plus auto plan is specifically designed for `people who do not own an RV. However, you do not have to be on platinum plus to enjoy the benefits of their road assistance, there are other plans that are available depending on individual needs and budget.

At Good Sam Roadside Assistance, they give assistance dispatch 24 hours and they do not surcharge for any towing service to any nearest gas station. This is usually beneficial to clients since they do not have to pay any towing charges out of pocket. Apart from their towing services, they offer emergency fuel delivery, flat tire service, low or dead battery replacement and lock in or lock out key service. With their customer service desk manned by knowledgeable team of experts, you will always be discerned by their response and support irrespective of your plan. Their turnaround time to get onsite after your initial distress call is superb and you do not have to wait long before you get the required assistance. Their dispatcher technical teams are always on standby with fully equipped response truck for any emergency round the clock. Once you give them your location and a clear description of your problem, they ensure they do not inconvenience you and they have the right spares and accessories to help you out. There are various benefits that you get once you become a Good Sam Roadside Assistance registered member.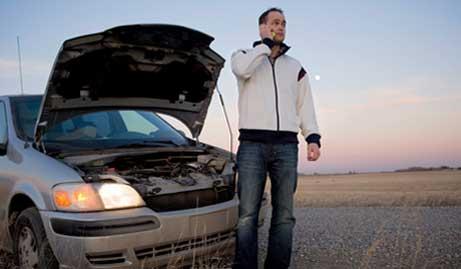 In the event that your car breaks down, they have an emergency auto breakdown plan for you. Depending on your membership plan, you are entitled to travel interruption reimbursement to cover the unanticipated cost of a hotel room, meals and alternative transport if you are over 100 miles from home. These are the initial steps they take to ensure you are inconvenienced at the minimal. On the other hand, being a Good Sam Roadside Assistance member you have peace of mind since your safety is taken care of at all the times by a caring and responsive team of experts. With Good Sam Roadside Assistance, any roadworthy and insured auto can get adequate coverage since they cover the individual and not your car make or type. The cover also caters for your spouse and defendants less than 25 years of age. Vehicles covered include personal cars, vans, pick-ups, camper vans and their trailers as well as SUVs. You can contact them if your vehicle is not among the ones listed for them to customize your request if need arises. With their innovative features, many clients across the US, Mexico, U.S. Virgin Islands and Puerto Rico are fully covered. This makes Good Sam Roadside Assistance the largest breakdown service provider. As the client, you are assured of cross border peace of mind and your road trips become stress free. Other additional services offered by Good Sam Roadside Assistance include Hotline assistance to RV technicians, a locating and delivering spares as per need basis.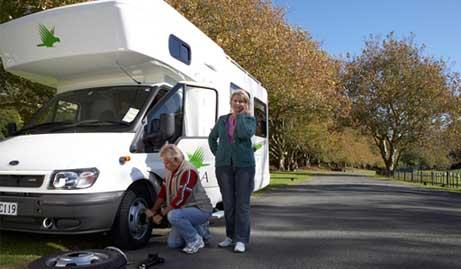 Each client case is received and handled uniquely to ensure that they are comfortable and their needs handled to their satisfaction. Other RV benefits specifically designed for Platinum Plus members are 15 percent off from AAMCO on labor and all spare parts10 percent off accommodation in over 7,000 partner motels and hotels and 25 percent if you opt for rental car from rental outlets of repute. Additionally, their toll free customer service enables members get on site assistance by just making a simple call. It is however important to give clear information of the emergency you are in so that the dispatcher department is clear on your needs and that they do not delay thus exposing you to attacks in case you are off road or on the highway. Do not miss the latest from Good Sam Roadside Assistance. You can simply fill a fuss free subscription form to get their monthly newsletter for the special offer, events, technical tips, new packages and a lot more. They guarantee you peace of mind while on the road and you do not have to be a professional mechanic to enjoy your road trips as long as you have a membership with them. For the auto enthusiast, social networks will also help you connect with other car lovers through Good Sam Roadside Assistance website. As a member, you get to share experiences and inspiration irrespective of whether you are in the US, Mexico or Canada.