Learn More About gatwickexpress.com

Gatwick Express is a UK nonstop train services company that operates between Gatwick Airport and Central London. As the only nonstop and fastest train plying between central London and Gatwick Airport, the company uses dedicated personnel to ensure that every client travels conveniently and in utmost comfort. Their target is making sure that every client arrives at the airport on time to catch a flight or gets to Victoria to attend that important seminar in the city. Every year, the company transports over 4.7 million people between Gatwick Airport and London, and covers about 1.6 million miles. If visiting London for the first time, the rush hour traffic jams can be disturbing. However, Gatwick Express is fast and travels frequently between the airport and London. It sets off every 15 minutes and travels fast to reach the city center within 30 minutes. Therefore, travelers no longer need to worry about disturbing traffic jams, queues for taxis, and many stopovers. To them, everything is all about clients and they will stop at nothing to make them happier during their travel. Gatwick Express understands that clients might have had a long and tiresome flight before arriving at the airport. They therefore have great accommodation to help them travel in great comfort and style. The standard class accommodation is modern, comfortable, and properly air conditioned. If a client wants to take a nap, the environment is spacious and fitted with reclining seats. Here, one can also enjoy daily newspaper to catch up with the latest in the country and internationally.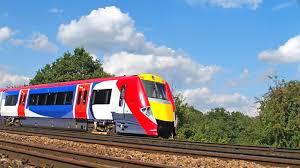 Nothing is as important as getting the correct flight information for a customer waiting to board a plane. To provide this, Gatwick Expresses station in Victoria has large screens with flight information on all the flights. Therefore, clients do not have to wait until they get to the airport to know about their flight details, the company can provide it all. The location of the train platform below the southern terminal is perfect for clients to access check-in within a short time. To make traveling easier, clients have an easy to use booking portal at their website. Simply indicate the travel direction, time of the travel, rail card number, and number of people in the team. Besides, the site also gives a list of great hotels that you can reside in when in London for an enthralling visit. If travelling on Sundays, make sure to check for improvement works schedule. Gatwick Express releases regular offers for its clients and uses rail cards for regular travelers. To know more about these and take advantage of great discounts, festive season offers, and traveling tips, sign up to their mailing list. The releases also include other related offers by different hotel companies and transport firms that take over from London to other destinations. Liked the services from Gatwick Expresses? The company does not want clients to simply be passive when moving to and from London. They want all fans and clients to be part of the enlarged community to share great moments. Make sure to follow the company in its Facebook, Twitter, Instagram, Pinterest, and Google+ pages.