Learn More About fushi.co.uk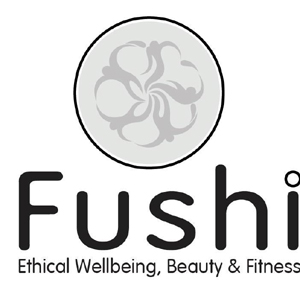 In an era when we face massive pollution, rising health issues and mental as well as physical stress almost on a daily basis, it is important that we take great care of our body, skin, hair and overall health & fitness. Today, a wide variety of health, beauty and fitness products are available in the market. However, very few products are authentic and of the highest quality and make. So, if you are on the lookout for a good quality, efficient and reliable brand of health, fitness and beauty products then don't look any further than Fushi Wellbeing Ltd.
Fushi offers a gamut of products for its customers who give a great deal of importance to their health, overall beauty and fitness. The United Kingdom based company is highly committed, focused and dedicated to offering top-quality products at affordable prices. Fushi supplies a wide variety of hair care, skin care, body care, massage tools, yoga and pilates products and other accessories. Whether you wish to purchase natural and organic shampoos or even if you are searching for the best face creams, ointment, massage& body oil, lip care, oils, conditioners etc. Fushi Wellbeing can provide you with one and all.
The company is also renowned for offering a host of health products& equipments for individuals who are deeply concerned about their health, fitness and overall wellbeing. Whether you are fond of practicing yoga or even if you like engaging in piliates, Fushi has the right type of products and accessories to meet all your requirements. For instance, you can shop for top-quality yoga tops, shorts, capris, leggings and pants, mats, bags, rugs, socks, belts& straps, towels and accessories at Fushi. The store also has the best pilates clothing, mats and accessories for pilates lovers. Apart from this, one can also shop for a wide range of cardio equipments, strength equipments, boxing equipments, warm up & recovery equipments, sports bags and totes, water bottles as well as yoga and fitness books at Fushi's online store.
The company supplies some of the finest brands including Agoy, Advaita, Barefoot Yoga Co., Body Language Sportswear, Carrot Banana & Peach, Casall, Chilly's, Colosseum, Dragonfly Yoga, Earth Couture Kelly Hoppen and Guroo Active among others.
At Fushi, the entire team is passionate and dedicated towards offering wellbeing, beauty and health products at competitive prices. The company sources its ingredients directly from its team of growers and sells them directly to its customers via the online shopping portal as well as stockists. Given that the company operates via its portal, Fushi has successfully managed to eliminate the middlemen and hence passes around forty percent of its savings to the customers.
Fushi has also been recognized and applauded for its efforts, products and ethical practices. In fact it has been labeled as the best ethical retailer for its commitment and dedication to offering high-quality products without causing any harm to the animals, people and environment. Some of the awards received by the company include 2014 Beauty Awards by Natural Health magazine, the Green Beauty Bible Awards and Free from skin care awards 2012. Additionally, all Fushi products are excellent for vegetarians and more than 85% of it is ideal for Vegans.