Learn More About frenchconnection.com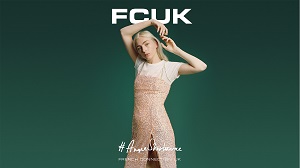 It is a clothing industry based in London, UK and was founded in 1972 by Stephen Marks. Its main aim was to create an appealing brand to the market by producing well-designed and fashionable clothing. It was initially started as a market for women's brand but over the years French Connection has extended its market coverage. It has manifested itself to be an outstanding company among others since it has established a strong core clothing business this has been achieved through unique designs and an original sense of style. By 2014 the French Connection brand had 131 stores in Europe and UK. The company serves more than over 50 countries around the world. It has a large portfolio since it provides both male and female clothing thus diversifying its markets. In addition to producing clothes, French Connection known for being innovative and creative, also produces other licensed products such as; Both women and men toiletries, watches, shoes and sunglasses. French Connection also offers perfumes for both genders. Example of female perfumes is Fcuk Friction Her $ Friction Him and that of male users is Eau de Fcuk. French Connection has emerged to be one of the leading cloth line industry in the very competitive market .The reason behind it being that French Connection are affordable and the quality can't be compared to other companies.
Products available for men in the French Connection are; shirts, t-shirts, pants, jacket $ coats, jeans, hats, shoes, socks, among others. These products are available in different colors, sizes and prices. Products available for women include; dresses, jeans, jewelry, denims, tops among others. French Connection apart from offering clothes has over the years diversified by identifying the growing demands for goods by individuals. They for instance they have ventured in producing home ware. French Connection home ware range from furniture, lighting, home accessories and rugs $ cushions. The home accessories range from; candles and candle holders, which come in different sizes and shape to suit individuals preferences. Other home accessories are vases and bowls, pots and bottles. Under home accessories they also produce mirrors, clocks and blackboards.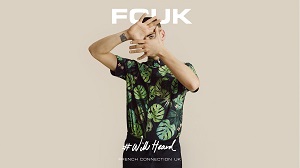 Under the lighting category you can get; Ceiling lights which are in different sizes and models, Table lamps $Floor lamps, Wall lights. In the furniture category they provide tables, shelving unit $storage, sofas, Bar stools, chairs $benches among others. French Connection can also design a product as per a customer's request .French Connection provides quality products and at the same time they sell them at an affordable price hence they attract more buyers in the market. While ordering products from French Connection or when purchasing any product it is advice able to check for any defaults on the product since French Connection operates on a no return policy where they are not accountable for the final sale and do not accept return beyond 14 days after original purchase day. French Connection also sells its product online and also offers shipment for buyers in other countries. French Connection product prices are fixed and do not adjust the prices. While planning to get your products from French Connection then you making the best decision as the results of their products will not disappoint you. French Connection is in constant implementation of new ideas and has the aim to be original and distinctive in their line of work.