Learn More About foxcroftcollection.com
Foxcroft is the online store with a beautiful collection of women apparel and accessories that represent latest trends in the world. With their talented designer, Laura Poretzky- Garcia, every buyer can be certain that these designs are unique and original, with the ability to create that fashion look like those seen on the runways. Every woman who orders their products can be sure to be noticed and to have that breath away taking look that just can't leave anybody indifferent. Their website has so much to offer and all of those who choose to visit this online store won't have any doubts they made a right call after seeing this perfection.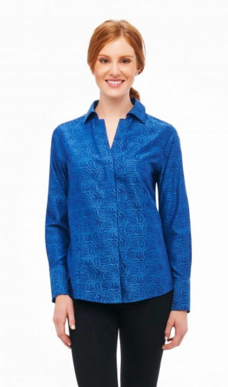 With signing up to their newsletter, one gets 15 % off discount, along with insight into all new offers and great tips for every fashion lover. They offer free delivery and returns, which just shows that for them, the customer always comes first. Their collection of non-iron blouses and shirts that make it so convenient for every woman with a busy schedule, sweaters, bottoms, accessories, it is less likely that any visitor of the website won't find just what he needs. Every picture of the items is clear and can capture what one gets with placing an order here and it is elegance in every way. With the short description of every product, a list of sizes and quantity a buyer just needs to set to the wanted one, this shopping adventure is nothing less than unforgettable experience. For all of those who think that quality must come with a high price, Foxcroft is here to prove them wrong. Their prices are affordable and there isn't any boundary for anyone who wants to look fashionable. Scrolling down bottom of the web page, one can even see their locations by clicking on the Store locator section and just enter a city to see where the store is.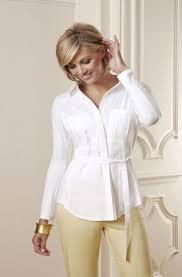 There is also a chance to check out what does the press think about them, to check order status, privacy policy, return procedure, FAQ section to provide any customer with all needed answers, but also their email and phone contact. They are widely recognized as a brand that deserved the trust of a client, and not only by their customers. In this way, any client can contact them directly or send them an email and be sure that staff will give their best to resolve any dilemma one might have. They also appeared in many magazines, such as The CHEW, GOOD MORNING AMERICA, redbook, FOX NEWS, Chicago Tribune and many more. This brand has everything a woman could want to wear and look at her best. Since many clients don't have that much time for shopping, visiting this online store is a great option for them. It takes only minutes and they get ordered the product in short time frame. This company definitely gives a new meaning to a good shopping since with them, one can only be happy with any order in this store. They know what fashion is all about and all of those who want quality in their wardrobe choose them.