Learn More About flyfrontier.com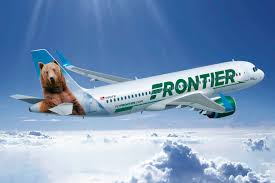 Frontier Airlines is a United States ultra-low cost carrier headquartered in Denver, Colorado, USA. It is a subsidiary and operating brand of Indigo Partners, LLC operating flights to 54 destinations throughout the United States and 5 international destinations. The airline connects passengers to surrounding Rocky Mountain States through their Denver hub as it falls under a code-share agreement with Great Lakes Airlines,
Started in 1994 by a group of executives of a previous incarnation of Frontier Airlines, Frontier Airlines came into being in response to the void left by Continental Airlines 1993 shutdown of its Denver (Stapleton) hub. The scheduled flights began five months later which consisted of aeroplanes including Boeing 737 jetliners on routes from Denver to Bismarck, Minot, Fargo, and Grand Forks, ND. For the first nine years of the airlines, it used the slogan "The Spirit of the West" which was displayed above the windows and just behind the cursive letters "Frontier" on the fuselage of their aircraft. Frontier Airlines signed agreements to begin leasing Airbus A318 and A319 jet aircraft to expand its fleet in 1999.
The airlines is committed to deliver "Low Fares Done Right." It is not just a tagline of the airlines rather their driving philosophy. They believe that travelling should be for everyone hence the low fares which allow people to travel often, discover new places, connect with people, and expand their businesses.
The company is well aware that low fares is not the only thing that a person needs while travelling. So they focus on providing first class services which are according to your needs to make you feel comfortable. They promise "Done Right" is what they execute, bringing the best options for you which matches both your flight and your wallets. They are known for not only affordable prices but also high quality service safety, on time flights, and friendly treatment to make your journey better. The airline also provides special services for pets, kids, old people, and handicapped. As most of the times people face issues regarding luggage, the airline's luggage services ensures that your luggage travels safely and is given back to you without any mishandling.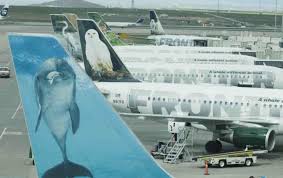 The airlines has been serving in more than 40 cities in United States, Mexico and Jamaica on more than 275 daily flights. They are supported by a team of more than 3,000 hard-working, aviation professionals. The airline has been awarded the Federal Aviation Administration's 2014 Diamond Award for maintenance excellence, and they were recently named the industry's most fuel-efficient airline by The International Council on Clean Transportation (ICCT) as a result of superior technology and operational efficiency.
The online website of the airlines allow you to book your tickets online. All you have to do it give in your details and mention the day, time, and package that suits you. It also allows you to make an account on the website which tracks all your trips and helps you manage them easily. This even offers your different discounts and deals on various trips!
Visit us for more details:https://www.flyfrontier.com